Results and Benefits
Early incident success and future projects confirmed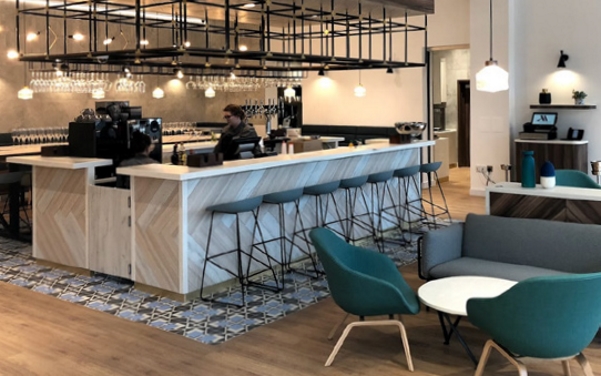 With excellent IDIS technical support, plus rapid stock delivery,
DGS Systems completed the project early – and in time to help catch a gang of opportunist thieves. Because the system was live ahead of schedule, it captured footage of a scrap metal gang stealing cables from the site. The IDIS full-HD IR domes provided video evidence that was key to a successful police investigation, delivering pin-sharp images in all lighting conditions and easily handling rapid variations in brightness and shade thanks to their true wide dynamic range (WDR).

Going forward, IDIS DirectIP will guarantee a low total cost of ownership (TCO), with no additional fees for the IDIS Center VMS, plus the reassurance of easy adaptability in the future, thanks to the forward and backward combability of IDIS tech. In addition, the IDIS Ultimate Warranty, gives the industry's best protection against equipment faults.

Since the original installation was completed, Dariusz Surowy's team has returned to the hotel to add more cameras, in the kitchens and other areas – an easy task, thanks to IDIS scalability. And with the technology proving to work so well, DGS Systems has gone on to deliver more projects using IDIS tech.
"The IDIS solution was very installer-friendly and easy to configure."

Dariusz Surowy
Managing Director, DGS Systems UK
"This technology has rapidly proved how well it works, with successful incident investigations."

Grzegorz Surowy
Managing Director, DGS Poland