Solution
IDIS end-to-end solution to drive up efficiency with affordable 24/7 coverage
License-Free Video Management Software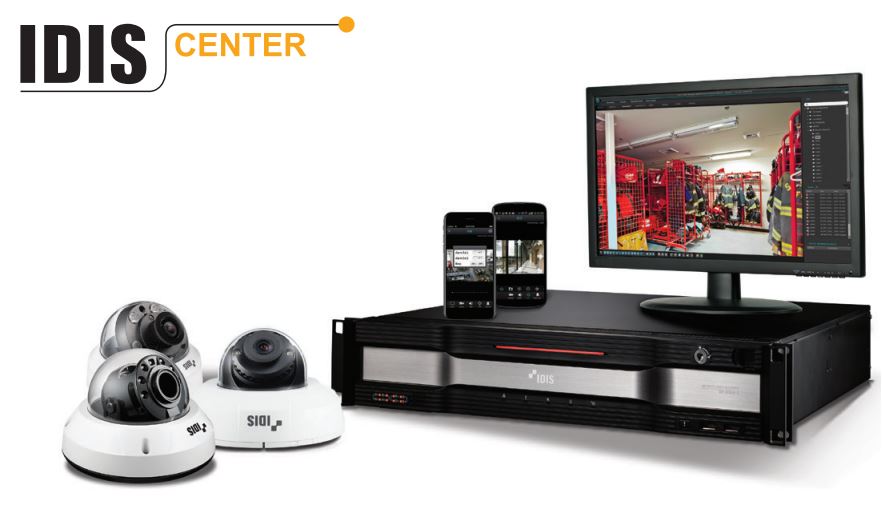 At each location, a 16-channel IDIS NVR was set up to provide 24/7 recording of between six and ten cameras covering all key areas.
The advanced IDIS cameras used include IDIS's full-HD DC-D4223WRX vandal resistant IR dome with varifocal lens, and the DC-D4213WRX HD vandal resistant IR dome featuring a fixedfocal lens. These deliver robust performance and are backed by an industry's leading product warranty against equipment failure.
Together they provide a complete record of events in all lighting conditions in the priority locations including the appliance bays – where the fire engines are maintained in continual readiness – entrances, communal areas, and meeting rooms.
For improved efficiency and operational control, the external cameras at each location allow duty managers to keep an eye on the station perimeters, for example making it easy for them to check that vehicle access routes remain unobstructed.
The license-free IDIS Center VMS includes essential viewing and control tools that make it easy for the authorised operators to manage video centrally from their workstations at the fire service headquarters. Looking ahead, this will enable remote access to be granted for pre-booked visitors - including at locations where a station crew is not available - thanks to the cameras positioned outside entrances which are integrated with the remote door entry system.
The IDIS Center VMS makes it easy for specific user permissions to be set so that senior staff and system administrators can have appropriate access to specific camera streams and functionality. And the IDIS solution comes with inherent multi-layered protection, providing complete assurance against cybersecurity risks.