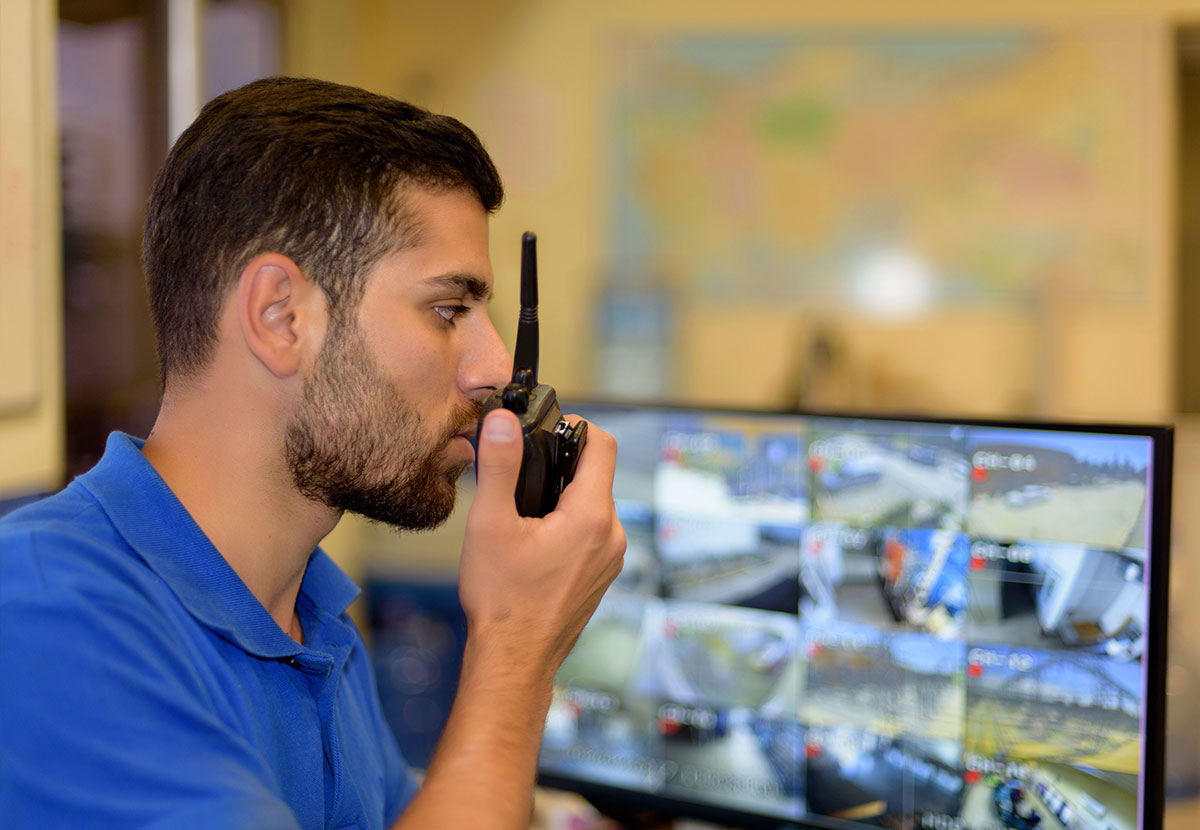 Jeff Montoya, Eastern Regional Sales Director, IDIS America
Customers need the protection of video security now more than ever.
There's a whole list of reasons why heightened vigilance and improved situational awareness are desirable, and why it's best provided by tech that's affordable, long-lasting, and easy to use.
In some states, there's a particular concern about increasing gun violence, as gun control laws are relaxed, as crime remains high, and divisions in society persist.
Those divisions seem particularly acute right now – a heated dispute is never far below the surface, and with it, the potential for rising tempers. One thing that most Americans seem to agree on is that society is more polarized than any time they can remember. The pandemic also continues to cause concern health concerns for many, while others are frustrated by continued infringement on civil liberties, such as mandates to wear face coverings, which can cause flashpoints.
We all hope that things dial down, and the United States once again becomes united, which we all witnessed when citizens gathered across the country to grieve for victims and commemorate our heroic first responders on the 20th anniversary of 9/11.
In the meantime, there's a need for organizations to ask if they're doing enough to safeguard their staff, their customers, and visitors to their premises – as well, of course, protecting their properties and assets.
Video is an effective tool for all these purposes as it not only gives organizations real-time visual awareness and recorded evidence – with today's expanding toolkit of high-definition PTZ, bullet, domes, and fisheye cameras, allowing affordable HD and even 4K coverage of complete sites, inside and out – it can also be configured to provide automatic alerts to potential and developing risks, and to allow more rapid retrieval and review of evidence.
AI-Powered Event Detection
And both capabilities have been greatly enhanced over the last several years by big advances in AI-driven video analytics.
It's no longer necessary to have dedicated staff sit and watch multiple camera feeds continuously, often causing operator fatigue, especially when monitoring busy scenes with lots of motion. This is when suspicious behavior and mounting tensions can easily be missed. Instead, deep-learning video technology allows a high degree of automation, and in turn, significantly enhances situational awareness. It lets the system operator respond to real threats and incidents more quickly, and even pre-empt events before they escalate.
Impressively accurate video analytics allow detection of a growing target-list of events-of-interest, including early warnings of potential crime and safety breaches - from line-cross, loitering, unusual event, and fall detection. When these events are detected, alerts can immediately pop-up to control room operators, or to managers using mobile apps, to enable rapid verification and appropriate incident response.
When it comes to applying COVID rules where they are required, rather than using human intervention to ensure adherence (which often leads to frustration and can escalate into verbal and physical abuse) security teams can configure alerts to trigger automated reminders about social distancing and mask-wearing requirements, and to monitor compliance with occupancy density measures.
Responding to Emergencies and Escalating Events
Control room operators can also take advantage of precisely time-synched screen views of video streams across single or multiple sites. Critical for quickly investigating a major incident or getting an oversight in an emergency it cuts down complexity, stress, and the potential for error by removing the need for them to manually configure camera feeds.
Combined with appearance classification, operators can also track an individual's movements and identify last known locations, to also speed up time-critical investigations, while at the same time intuitively gathering and collating evidence.
Video on its own can allow faster responses to emergency incidents, and when integrated with other systems – such as access control giving lockdown capability; location pinpointing, mass- and targeted-communications systems for better response coordination – they become part of a powerful infrastructure that significantly increases preparedness.
We see solutions like this being deployed at major sites and across dispersed operations, in sectors from higher education to transportation, yet the increasing affordability means there's no reason why smaller organizations can't also make use of these capabilities.
Affordable and Modular VMS Pricing Structures
New and fairer pricing models are disrupting the video sector's established charging structures and making enterprise-class video solutions affordable for smaller organizations.
Today users can have a function-rich video system based on fair one-off payments, without ongoing license fees or device connection charges that drain budgets year-on-year.
There's still a lot of misunderstanding in the market – and too many VMS vendors continue to hit customers with these ongoing fees and offer bundled packages that include functions that they may never use. And for customers looking for functionality such as federated architecture to centrally manage an unlimited number of sites and devices, upfront and ongoing costs can increase exponentially.
The result is delayed upgrade projects, and with more end-users considering OPEX we're seeing established integrators lose work by not offering customers alternatives, clearly outlining ongoing operating expenditure, or supporting customers with compelling business cases to help them get budgetary approval.
By collaborating with our integration partners, we are encouraging a new approach and a fairer deal, with a transparent and modular VMS fee structure that means customers only pay once, and only pay for the functionality tailored around their security and operational needs.
This means that when they invest, they have the confidence that they are not being sold down a tech backwater that will soon leave them hamstrung by ongoing license fees or unable to find the budget for new investments.
By taking that fairer and modular approach, everyone benefits. As video tech becomes more affordable, customers will be able to maintain, upgrade, expand, and adapt their systems more easily. They will also be able to add in the latest technology as it emerges and take advantage of even more powerful capabilities to increase security and security, as well as operational efficiency.
And that will enable greater vigilance, earlier warnings when trouble approaches, and faster responses – helping to keep people and assets safe.