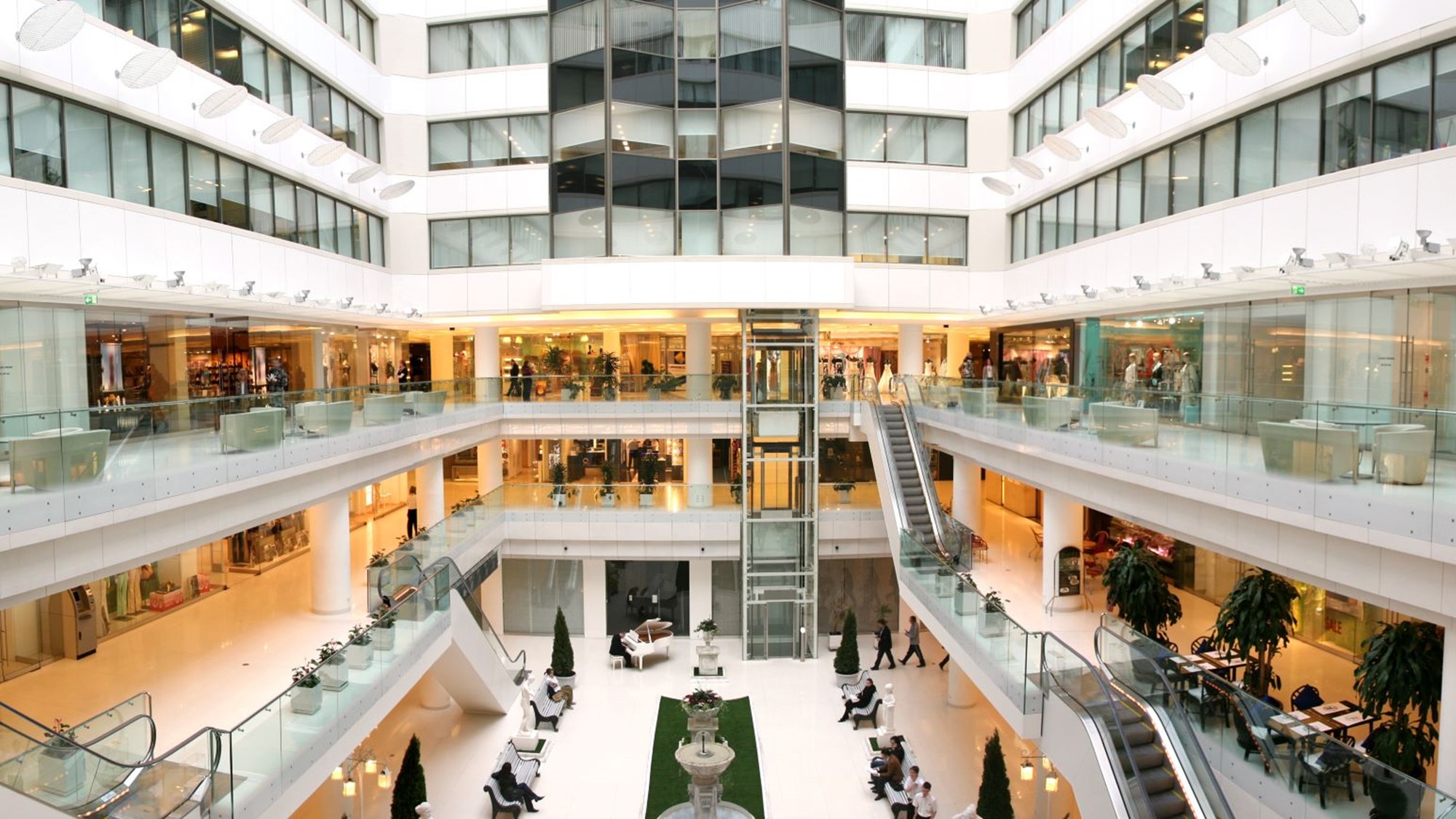 Jason Burrows, IDIS America, Regional Sales Director
Enterprises across pretty much every single market sector have been impacted by the pandemic. Sudden shutdowns, supply chain disruptions, labor shortages, and an uptick in violent crime have each wreaked havoc on businesses large and small in the U.S. and all over the globe.
Particularly hard hit has been the retail sector. Maintaining profitability and business continuity has been a challenge, and expectations for smoother, safer operations have gone largely unrealized. So how can brick and mortar retailers get back to basics and protect their profits? Security technology solutions that deliver more actionable intelligence and real-time situational awareness are proving very useful in addressing the specific challenges retailers must overcome. And those challenges are many.
RETAIL WOES
While the retail industry has long been susceptible to security vulnerabilities, the effects of the pandemic and the road to recovery have rendered some retailers more vulnerable than ever. In fact, the retail risk environment is more complex and more costly than ever. The National Retailers Federation (NRF's) 2021 Retail Security Survey points out that, while shrink remains an ongoing challenge for retailers, the COVID-19 pandemic resulted in an increase of fraud, crime, and overall risk. Specifically, these include: Workplace violence; Organized Retail Crime (ORC); Shoplifting; Employee theft, and Cargo theft.
ORC remains a critical threat to the retail industry. Gift card purchases and payments made digitally are growing more commonplace and have given way to digitized money laundering, credit card fraud, and identity theft. A recent report from the standards body BSI and insurer TT Club claims that in-transit cargo theft was responsible for 71% of total theft in the supply chain. And, according to the 2020 National Retail Security Survey, theft reached an all-time high of $61.7 billion in 2019, up from $50.6 billion the year prior.
Active shooter incidents have also plagued retailers at an increasingly alarming rate. A September 2021 article published in The Seattle Times reported that major retail chains such as Walmart and Kroger have experienced multiple shootings at their locations. "Shootings are certainly a problem that grocery stores are recognizing," said Alex Balian, a retail consultant and former grocery owner with decades of experience in the industry. "It obviously doesn't happen every week, but they have definitely increased."
The American Society for Industrial Security (ASIS) concurs and has reported that "As far as soft targets go, retail locations are unique because of their open public access concept of operations," says William "Shannon" Brown, chief of the Commercial Facilities Section of the Cybersecurity and Infrastructure Security Agency (CISA) at DHS. While sporting arenas and movie theaters may have ticket checks or magnetometers, retail stores rely on promoting free, easy access to the facility. This is essential to their business model, but restricts access control options from a security perspective, especially for shopping centers with multiple entrances. "With so many tenants, employees, and customers in a concentrated area, shopping centers are inherently target-rich environments," says Robert Moraca, vice president of loss prevention for the National Retail Federation (NRF). "In recent years, retail centers have been the site of terrorism, workplace violence, domestic disputes, active shooters, and vehicle-borne attacks."
But that's not all. There's even more daunting news looming on the horizon for retailers hoping to make a healthy comeback. Supply chain disruptions are posing a very serious threat to their profitability. According to a September 2021 EFT Trends news report, "Global exports are booming, but the capacity to ship these goods has yet to recover from the losses incurred during the global economic lockdown." For example, according to The Logistics Managers Survey, which measures U.S. transport and warehousing capacity growth and contraction, the U.S. shipping industry continues to struggle to build capacity.
We can also see an example of this by looking at the number of container ships and tankers in port and at anchor awaiting space at the Port of Los Angeles and the Port of Long Beach. Ports on the U.S. west coast are the nearest point of entry for goods coming from Asia. According to the Marine Exchange of Southern California as of September 17th, there were a record 147 total vessels in port, at anchor, and in drift areas ships. As a result, many goods that are in demand are sitting on ships waiting to be offloaded and sent to market. This congestion may be attributed to increases in new orders and infrastructure bottlenecks, including a lack of transportation and qualified workers.
This challenge is being compounded by the fact that vaccine mandates for retail employees are looming. Implementing them if/when the time comes will be challenging, and affect hiring as the holidays approach. While it will be tough for the big boxes, smaller retailers will be especially hard hit. And all this ensuing while during a worker shortage.
The retail sector, no doubt, is facing unprecedented challenges. And while some of them are social and political in nature, there are some very pressing challenges that sophisticated security technology solutions spanning video surveillance, video analytics, and real-time situational awareness can ease.
SECURITY SOLUTIONS THAT RETAILERS CAN RELY ON
Retailers now have affordable, easy-to-use, rapidly deployable video tools to protect their profitability and the safety of their employees and patrons. Today's single-source, end-to-end models are typically more affordable, straightforward, and reliable, with no compatibility problems, and with user-friendliness designed in.
The latest end-to-end, NDAA-compliant solutions give retailers the confidence to upgrade, knowing they are purchasing trusted and futureproof solutions, particularly while the Federal Communications Commission (FCC) is proposing a wider rule to ban Chinese camera and surveillance components. NDAA-compliance is also becoming particularly important for pharmacies that are part of The Federal Retail Pharmacy Program (FRPP) for COVID-19 Vaccination.
End-to-end solutions also mean a true plug-and-play approach to installation enabling seamless connectivity, with no cyber security loopholes, ensuring confidential data cannot be accessed, copied, or tampered with, and that projects can be completed quickly and efficiently, whether during or after business hours.
Cost-effective hierarchal cabling, and NVRs that come with built-in switches deliver the benefits of reduced visual impact and lower equipment costs. And, if retail stores with tight budgets are looking to leverage existing coaxial cabling but still benefit from high-definition image quality, they can look for a range that allows a mix and match of IP with the latest analog technologies such as HD-TVI.
Traditional legacy cameras, such as fixed lenses, or PTZs, can be replaced with high-definition fisheyes that work steadily in the background to guarantee wide-area surveillance without blind spots – providing evidential-quality footage of every event on a shop floor when it's needed for investigations.
When it comes to the VMS, integrators now have options that will easily integrate multiple stores with low or no licensing fees, as well as providing a centralized monitoring environment and allowing easy integration with third-party systems and devices such as wearable and fixed panic alarms.
And Prevention Managers no longer need to physically be in-store or visit controls rooms at their head offices to review footage or spearhead investigations in-person. Mobile apps now allow them to review events remotely and view live-stream HD and even 4K footage quickly and easily from their smartphones and tablets. And there's more good news for retailers who seek to protect profitability with security solutions. Integrating surveillance with Point-of-Sale (POS) systems obliterates the problem of 'Sweethearting'- which is the practice of store employees literally giving away merchandise to friends or family at the cash register. With this video surveillance measure in place, items can, as they are scanned, be overlaid on a video and displayed on public view monitors, which deters the employee and their "favored" customer and makes investigating and proving an incident so much faster, easier, and provable.
When a network surveillance system is upgraded and deployed, it also gives retailers the option to easily add-on appliances that automate COVID-secure processes for as long as they're needed, such as people counting, social distancing, and mask-wearing adherence, eliminating the burdensome costs of security guards and/or redeploying employees for security purposes.
CUSTOMER INTELLIGENCE AND INCREASED EFFICIENCY
Video analytics and highly accurate AI-assisted notifications for intrusion, object, loitering, and unusual event detection, are also playing a huge role in helping to provide retailers with a real-time view of any security and theft violations enabling them to quickly verify incidents and respond appropriately. These technological capabilities are also providing retailers with actionable intelligence on how to improve their operational efficiencies.
Using high-performance video technology, behavior analysis can be applied to a physical retail environment to glean an understanding of what customers and potential customers look at, for how long, and which buying decisions they ultimately make. By leveraging the intelligence of video analytics, retailers are equipped with the intel they need to maximize their customers' footprints and profiles and parlay them into purchases.
Retailers surely face specific and concerning security challenges, many of which existed pre-pandemic and have surely been exacerbated during the pandemic and will continue to ensure post-pandemic. The capabilities of advanced video security tech are here to help this very viable and needed sector to survive and, yes, even flourish, post-pandemic, with practical, powerful, and affordable video solutions