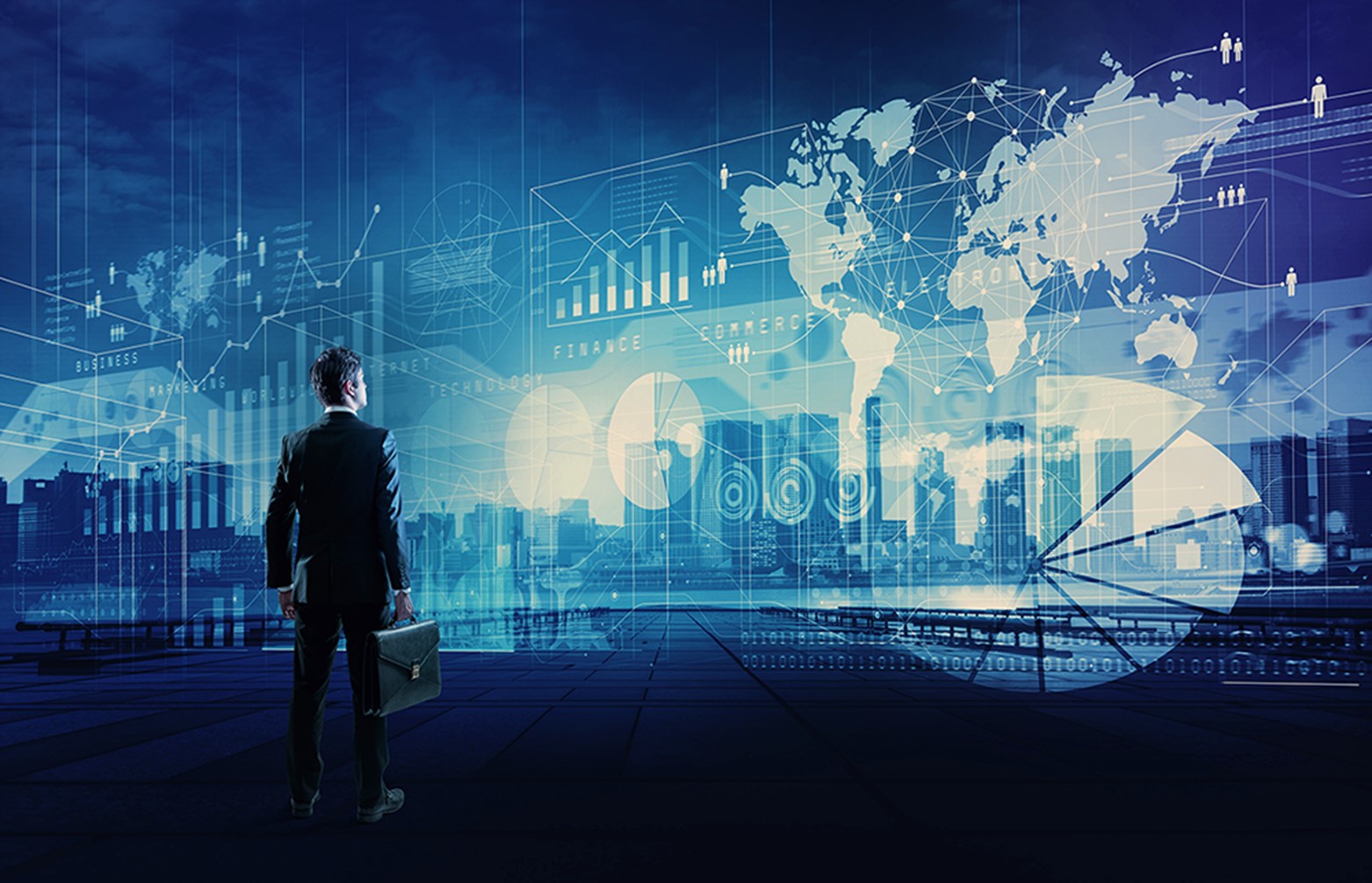 Jason Burrows, Regional Sales Director, IDIS America
Despite the rapid rollout of vaccines, the impact and ramifications of COVID-19 will be long felt in almost every part of the economy. Many businesses have needed to pivot and adapt quickly to new ways of working. They've felt the pressure of operating with fewer staff and the burden of having to monitor and manage operations remotely.
In addition to the impact of the pandemic, each industry sector also needs to contend with its own set of specific challenges. Among them, brick and mortar retail adapting to the rapid shift to e-commerce; logistics operators ramping up operations to meet unprecedented demand; the pressure for oil, petrochemicals, and energy producers to cut CO2 emissions; corporate enterprises attracting and retaining talent; or healthcare and assisted living providers dealing with an increasingly aging population.
Beyond these myriad challenges, all businesses also need to be prepared to deal with the uptick in extreme weather events, the shift to green energy, the increasing sophistication of cyberattacks, potential civil unrest, insider and terror threats, and the continued need to manage with day-to-day safety and security operations.
Analyst firm Grand View Research predicts systems integration to dominate the physical security market through 2027, even before factoring in COVID-19 and the need to migrate operations and workforces to a virtual environment. Deloitte reports the acceleration of digitization as a result of COVID-19, pointing toward technology for improved preparedness, cybersecurity, identity and access management, and flexibility. Security tech is set to play a pivotal part in this rapid transformation.
Tech-savvy security and facility managers know that, in order to evolve and adapt, they need to eradicate disparate systems and silos of information. Systems integration is no longer confined to only the realm of large businesses - small to mid-sized organizations, and even homeowners, are realizing the benefits a more integrated approach for video, access, and audio can deliver to them.
1. A Centralized Approach
Upgrading to a centralized security and safety solution will help officers and control room operators respond to incidents and threats more quickly while e also improving workflow to manage day-to-day operations. Even a minimal level of integration, such as pulling together access and surveillance, makes security and safety operations easier to operate from a single interface. This also allows for a rapid and practical way forward for complex, multi-location organizations.
Additionally, organizations can benefit from integration with dozens of building management systems – from IP audio, intruder systems, fire detection to asset tracking – and streamline identity management by exchanging data with popular databases. The data intelligence and comprehensive reporting provided by multiple systems also gives heads of security insights and well-informed decision-making power when it comes to orchestrating changes to better manage staff and facilities.
Here we take a closer look at some of the other specific benefits a centralized security and safety solution can provide and share some insights on ways that security systems integrators can help customers realize them.
2. Real-Monitoring and Situational Awareness
Real-time monitoring of single and multiple sites gives security teams instant situational awareness about what is going on within their facilities. Integrating alarms from multiple systems also gives operators an improved ability to visually verify notifications and automatically capture events using video, ensuring critical incidents are never missed. Integrated solutions also offer remote access capabilities that allow security managers to maintain oversight even when they're away from the control room. Single or multiple facilities can be monitored from any location, and problems can be addressed as soon as they occur.
3. Tackling Data Breaches and the Insider Threat
The latest Kroll Global Fraud and Risk Report found that "employees more than any entity are responsible for internal fraud and leaks of internal information" as well as perpetrating the greatest share of data theft.
Deficiencies in cybersecurity and one siloed digital system can put organizations at risk. This has caused IT departments to take on an increasingly significant role when it comes to the purchase of physical security technology. And they understand, better than many, that integrating systems allows for a more comprehensive approach to maintaining cyber protection across disparate systems and siloed databases. Integrating access control with standardized databases such as Microsoft Active Directory also provides businesses with the ability to better manage physical and logical identity management, which enables improved detection, and faster responses and recovery. And integrated access control and video system can also pack a punch in detecting suspicious activity, such as when employees try to access server rooms or change their behavior patterns, which are often precursors to breaches.
4. Boosting Productivity and Efficiency
Inefficiency is a time-zapper and comes at a cost. The economic impact of COVID-19 has led businesses to recognize that integrated solutions have a key role to play in making operations run more efficiently – from reducing pressure on their control room and frontline staff through to minimizing hassle for employees. Staff, for example, often face frustration when trying to access multiple sites or organize meetings that require booking associated parking spaces, meeting rooms, and organizing guest ID badges.
By integrating previously disparate access control and video systems across different facilities, and combining them with the latest visitor management solutions, allows staff to leverage the security benefits and convenience of license plate recognition (LPR) and IP intercoms. Integrating visitor management solutions is also proving to be an effective tool for contract tracing, a key requirement in the COVID-era. It also provides longer term enhancements, as it can streamline operational efficiencies that also improve the employee and visitor experience. This will benefit enterprises not only during the pandemic but well into the future.
5. End-to-End and Flexible Solutions
Integration certainly has its perks and is clearly helping to tackle industry-specific challenges. In the retail sector, for example, forward-thinking stores can now integrate video tech with point-of-sale systems to take 'sweethearting' and internal shrinkage head on. Adopting these latest AI analytics will allow users to gain intelligence into customer behavior and turn browsing into sales.
The logistics sector is also finding that integrating video with asset tracking and inventory systems is better securing their supply chains. That's because it enables the visual tracking of goods which, in turn, increases efficiency and improves customer service. For data centers, integrating HVAC systems with access control to detect when temperatures need to be adjusted allows staff and engineers working in server rooms to reduce energy consumption. Additionally, intelligent analytics or sensors will alert staff when cabinet doors are left ajar when an engineer is not present.
Sectors ranging from hospitality, healthcare, education, manufacturing, and more are seeing for themselves that integration is delivering ever more capable and flexible solutions. These solutions are applicable to every type of medium-to-large business, from those that operate standalone large buildings and campuses to those with complex, dispersed, multi-site estates.
Users are looking for scalable, flexible, and future-proof solutions that can be adapted to meet new requirements and changing priorities without exponentially increasing license fees or complexity. They also are looking for solutions that give them the ability to easily integrate additional third-party systems, allow them to add sensors and IoT devices, and adopt new functions such as deep learning analytics with minimal expense and disruption. The time surely has come to unite disparate security systems. The benefits to end-users are many and far-reaching!