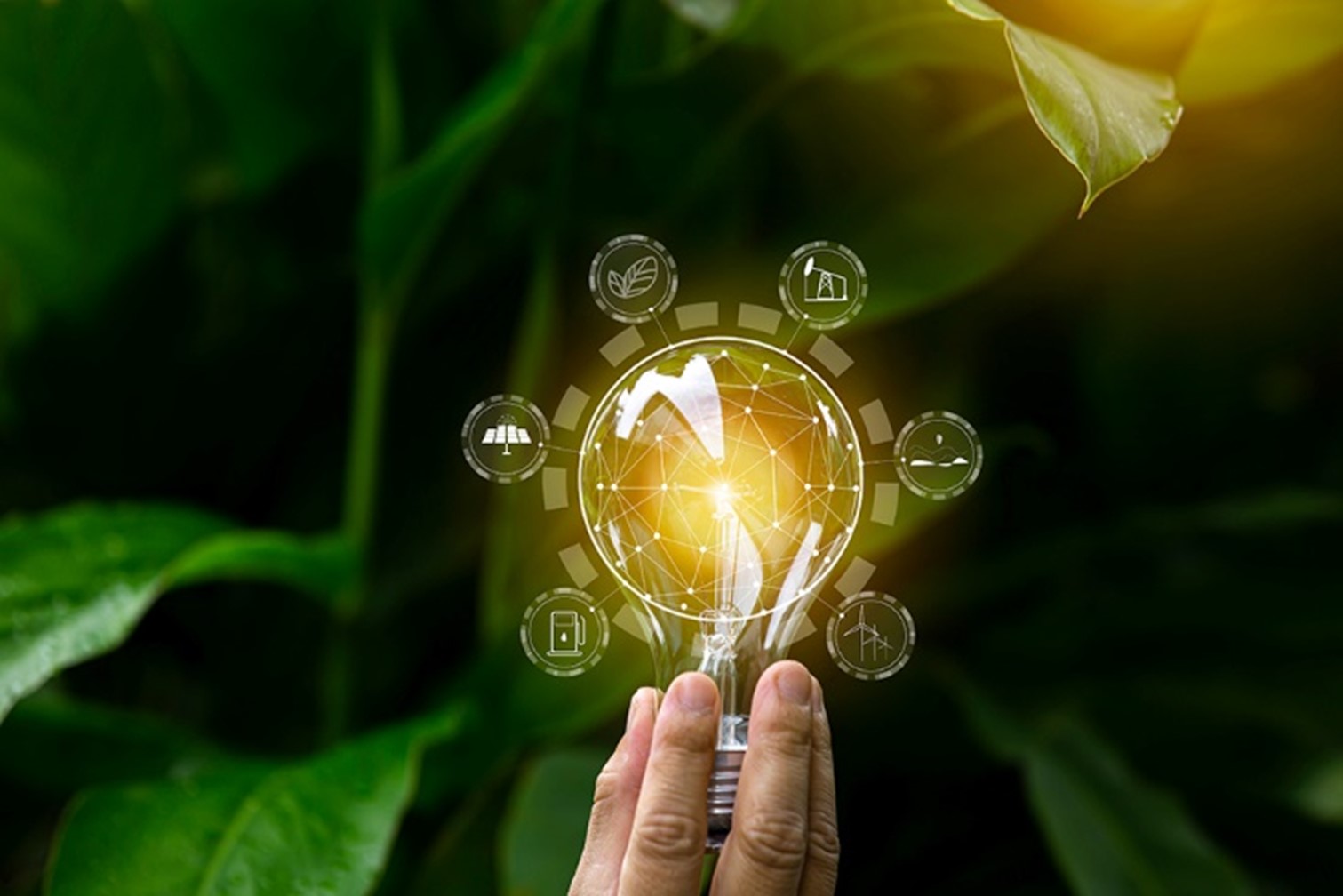 Jamie Barnfield, Sales Director, IDIS Europe
British business is about to become much more focused on climate change and the need to cut carbon - to the point where purchasing decisions will be affected. The UK set to take centre stage when the UN Climate Change Conference of the Parties (COP26) takes place in Glasgow later this year. With the summit looming, the UK government is already considering new carbon taxes and calling for coordinated action to meet the Net Zero 30 year-target to decarbonise the economy.
And globally, in the space of just two or three years, there has been a remarkable shift in attitudes towards carbon reduction. The mood has changed noticeably, and that change is accelerating, among populations, governments and – crucially – investors.
Stock markets are becoming more interested in the exposure of companies to a broad spectrum of 'transition risks', from the threat of stranded assets to the inevitability of new regulation. Regulatory threats include not only increasingly stringent standards but rising taxes, with governments looking to promote greener economies and to replace income that will be lost as fuel duties decline.
Investors are starting to factor in such costs, and the impact on company valuations could soon be significant.
Recent analysis by consultancy Vivid Economics and investment group Principles for Responsible Investment estimates that $1.6trnm (or 3.1% market capitalisation) would be wiped off the value of one representative index if carbon-cutting regulations were enacted now to meet agreed global targets – and that estimated cost will only rise the longer policy-makers delay.
There will be corporate winners and losers.
In one realistic worst-case scenario it's estimated that the poorest performing companies will shed 43% of their value, while the best performers will gain 33%.
The important point about the predicted impact on share prices is that it will affect smaller companies as well as major corporations, and that it will increasingly be based on hard, drilled-down data obtained through independent auditing and legally required disclosure, rather than self-reporting.
In other words, the days of 'greenwash' are numbered, and companies will no longer be able to mark their own CSR homework.
In France, regulators are already making it mandatory for some firms to disclose climate change risks, and the EU, the UK and Canada are expected to follow suit. Institutional investors are also pressing for fuller disclosure (it's a key demand of the Climate Action 100+ group which includes BlackRock and Fidelity) and climate risk consultancies are combining asset-level data with climate and econometric models to generate estimates of values of risk.
So, what does all this mean for the security industry?
For some time, systems integrators have been asked questions about the environmental impact of their proposals when they bid for projects. Those questions are likely to become more searching as the customers they sell to are required to disclose not just their direct emissions, but the pollution costs of every aspect of their activity – including the tech infrastructure they use.
On a global scale, the difference between the carbon-footprints of two NVRs – one produced in a coal-intensive manufacturing economy and another produced in a country that's committed to renewable energy - may seem small. But that is the kind of detail that customers will increasingly look for.
China, for example, is still a major coal user. Growth in its coal-fired generating capacity may have driven a remarkable 200% rise in China's GPD per person between 2000 and 2012, but that same growth tripled the country's carbon emissions, making it the largest emitter in the world. Concerns about this could influence tech purchasing decisions in the US and Europe, just as worries about cybersecurity risks already have.
As corporations look more closely at their supply chains, suppliers who can offer them end-to-end solutions transparently produced using clean energy will get preference.
And more value will also be placed on products that consume less energy and which emit less heat into busy environments - such as offices and retail space - which then need cooling for an ambient temperature for staff and customers.
Those vendors manufacturing at older production facilities need not be left behind – many still implement, and benefit from, leaner production models like Six Sigma to reduce waste and minimise product defects. Going further, many will increasingly they will operate 'smart factories' which use more automation and leverage software that will optimise each step of the manufacturing process.
There will be increased focus on reducing waste and this will put more pressure on manufacturers to demonstrate compliance with standards such as ISO14001 and the Waste Electrical and Electronic Equipment (WEEE) Directive, and directives designed to reduce harmful pollution, such as the Restriction of Hazardous substances (RoHS) Directive.
Commercial buyers, just like consumers, are becoming increasingly concerned about wasteful packaging, and want to see products shipped in plastic-free and entirely recyclable materials. Major projects will increasingly require less packaging waste on site.
Extended solution lifecycles will also become more important, as the 'rip and replace' approach to upgrading video systems every few years becomes less acceptable. Forward and backward product compatibility, easy maintenance, upgrade paths, and systems integration will become not just nice to have, but absolutely essential.
And another plus for the video security sector: exciting, emerging developments in video AI will have much to offer, as they allow customers to drive new efficiencies in the way premises are used. These increasingly smart solutions will deliver valuable data and allow organisations to make more informed decisions about how their workspaces and facilities are being occupied, and whether they are being run efficiently with minimal waste.
All these corporate decisions may seem to be at the level of granular detail, but they will add up, and they will matter as economies race towards agreed targets, and deadlines, for preventing runaway climate change.
Because - through 2021, 2022 and beyond - evidence will continue to stack-up that both are non-negotiable.