Object Detection
IDIS Object Detection technology allows operators to automatically identify and track target objects by using modelling technology that creates a fixed background in the scene, allowing the detection and monitoring of moving objects across the top.

In practice it can analyze loitering and trespassing, and handle people counting in both real-time video streaming as well as recorded footage.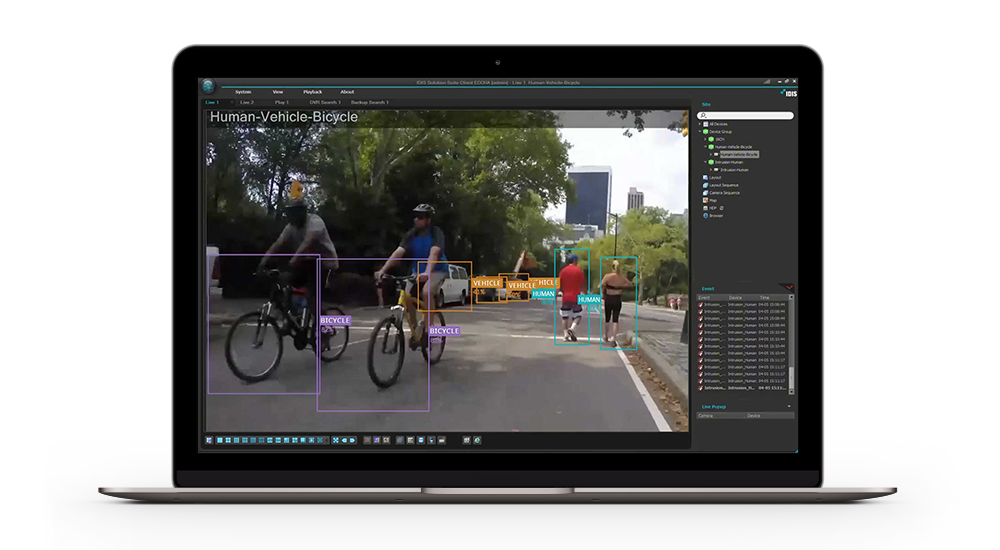 Action Recognition
Action Recognition is an AI technology that uses advanced automated algorithms to provide high accuracy and automated event recognition, self-learned from various cases.

For example, Action Recognition can spot a person falling over, in real-time, and trigger a notification. This ensures that critical events never go undetected and enables control room operators to initiate fast, appropriate responses to incidents.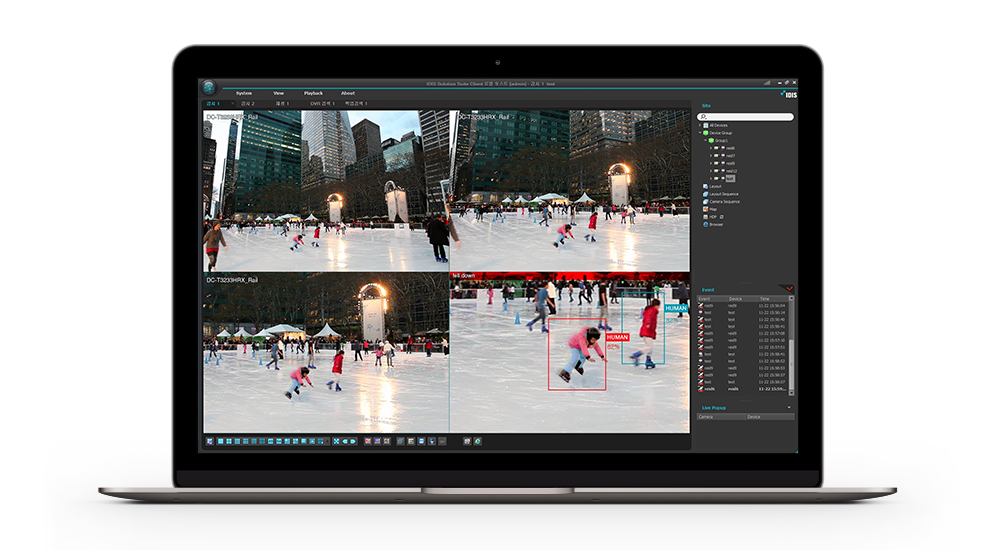 IMF (Instant Meta Filtering)
As surveillance footage is recorded, the IDIS AI engine automatically recognizes objects, places, and movements and then extracts and stores metadata relating to every scene. This metadata provides classification, identity and context to video streams, allowing operators to organize, search and retrieve intelligent information from huge amounts of video footage quickly and easily.

IMF rapidly sorts through fine-grained meta-data - as easily as performing a simple text search – to locate a specific person or vehicle of interest across a site or even multiple facilities. In turn this reduces investigation time for often critical incidents from days and hours down to minutes.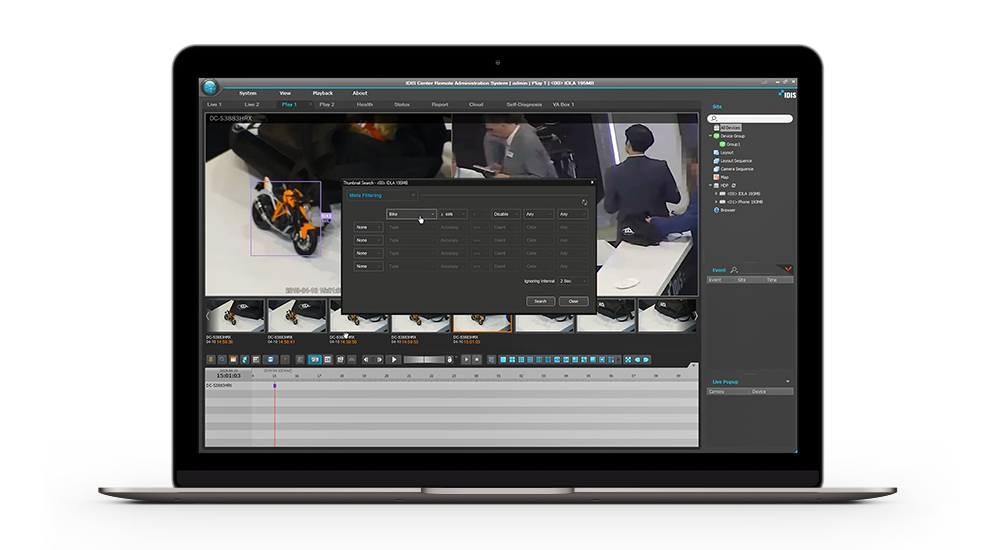 Person Match
IDIS Person Match technology that extracts the characteristics of a person in order to search for the same person or persons across single or multiple recorded video streams.

This allows users to quickly search vast amounts of video data to monitor and track people of interest, to reveal their behavior and movements over time, and to allow rapid investigation of incidents or suspicious activity.