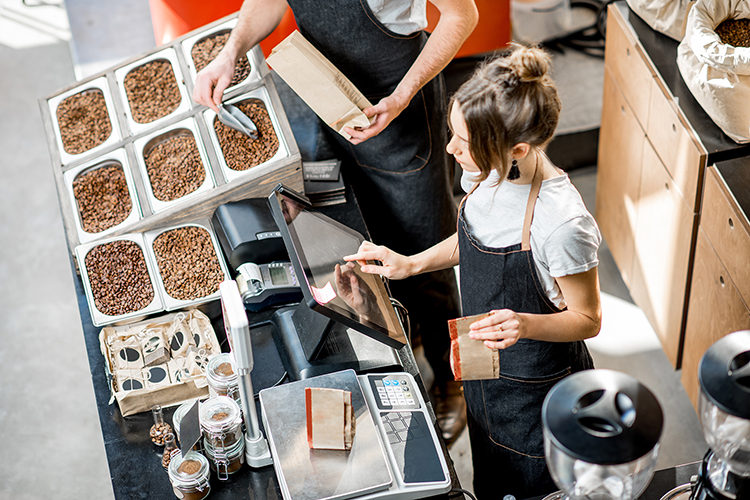 Reiss Spear, Regional Sales Manager, IDIS Europe
A welcome milestone has just been reached in the UK with the re-opening of 'non-essential' retail, with indoor dining set to return next month.
It's an important turning point for a sector that has faced such turbulence over the last year, with some major successes in the grocery sector overshadowed by big losses in areas such as fashion and eating out sectors, not least for the thousands of staff whose jobs have gone.
For the businesses that have made it through so far, the re-opening of bricks-and-mortar offers hope. Their focus will now be on rebuilding revenues and on protecting profitability.
Because, of course, the age-old problem of shrinkage has not gone away.
Another story, also in the news, provides a timely reminder: six men have been jailed following £160k coordinated shoplifting spree. They targeted supermarkets across the country, and distracted security officers by setting of alarms. Video footage from the stores, and ANPR number plate tech, helped detectives to track the gang down and build a picture of their movements over what turned out to be a six-month campaign.
And of course, that's just one example. In 2020 the Retail Crime Survey from the British Retail Consortium estimated that internal and external losses amounted to £1 billion a year. And it's not just traditional retail outlets that experiences high-levels of shrinkage, insiders, in particular, pose a threat in coffee-chains and the casual dining sector. Staff have easy access to goods, while rapid customer throughout and contactless payments present opportunities for 'sweethearting'.
So, while much recent attention has been focused on the challenges of maintaining social distancing, mask wearing, and controlling store occupancy, retailers will now need to make sure shrinkage doesn't rise along with – hopefully - sales.
The good news from the security industry is that systems integrators and video tech vendors are better placed than ever to help. Not only is video a well proven defence - as shown by the case mentioned above – the latest generation of solutions offer retailers better value and quicker return on investment (ROI) than they've been used to.
Today, retailers have affordable, easy to use, rapidly deployable video tools for protecting profitability. For those who are still relying on out-of-date systems, this new choice is less of a financial burden and could make a big difference.
From the customers we work with we know that an end-to-end network surveillance upgrade will usually pay for itself in months, not years.
Looking at those older solutions, a typical mix of old analogue and IP can be both expensive to maintain and difficult to manage. Professional thieves invariably recognise aging fixed lens cameras – they can spot them a mile off and will understand their limitations: the fact that they struggle to provide evidential quality footage, leave areas of the shop floor and aisles unprotected with blind spots, will not benefit from the latest analytics, and are unlikely to be real-time monitored.
Old analogue also requires loss prevention managers to travel to stores to investigate incidents and gather evidence for court cases. Travel expenses and redundant time spent in cars and traffic soon mounts up for nationwide retailers.
And relying on a mix of disparate IP systems from various vendors also leaves loss prevention managers without an overarching view of their branch networks. They need to log into and be familiar with multiple VMS, to achieve search, review, bookmark, and export tasks that should be done rapidly and remotely. And they will also experience the hassle of working with different functionality and features. varying camera performance and image quality. And managing various surveillance systems is also more complex and difficult to maintain.
By contrast, today's single source, end-to-end model is typically more affordable, straightforward, and reliable, with no compatibility problems, and with user-friendliness designed in.
A true plug-and-play approach to installation enables seamless connectivity, with no cyber security loopholes, and ensures that projects can be completed quickly and efficiently, whether in live environments or out of hours.
The more cost-effective hierarchal cabling, and NVRs that come with built-in switches, deliver the benefits of reduced visual impact and lower equipment costs. And if stores want to leverage existing coaxial cabling, yet still benefit from high-definition quality, they can look for a range which allows a mix and match of IP with the latest analogue technologies such as HD-TVI.
When it comes to cameras, those old, fixed lenses, or pan-tilt-zooms, which often required regular attention from human operators to be effective, can be replaced with high-definition fisheyes which work steadily in the background to guarantee wide area surveillance without blind spots – providing evidential-quality footage of every event on a shop floor, when it's needed for investigations.
High street fashion retailers, luxury boutiques, and before COVID-19 struck, fast-growing beauty experience stores, also require more discreet, aesthetically pleasing solutions, and will be able to choose from a large range of compact cameras such as micro domes and compact fisheye models.
When it comes to the VMS, integrators now have options that will easily integrate multiple stores with low or no licensing fees, as well as providing a centralised monitoring environment and allowing easy integration with third-party systems and devices such as wearable and fixed panic alarms.
And there is no more need for loss prevention managers to be in-store or visit controls rooms at head office to complete investigations. They can now review events on mobile apps, which can live-stream HD and even 4K footage quickly and easily from smartphones and tablets.
Going a step further, integrating surveillance with Point-of-Sale (P)S) systems tackles the issue of 'sweethearting', the practice of store employees giving away merchandise to friends or family at the till. As items are scanned, they are overlaid on a video and can be displayed on public view monitors, which both deters the employee and customer and makes investigating and proving an incident much faster and easier.
And once an upgraded network surveillance is deployed, it also gives retailers the easy option of add-on appliances to automate COVID-secure processes like people counting, social distancing, and mask wearing adherence. And that can eliminate the need to hire security officers and mean re-deploying staff often stood at entrances back to assisting and serving staff in-store to increase sales and profitability.
So as retailers look to take advantage of the latest lockdown easing - while protecting themselves from increased risks of shrinkage - the video security industry has more than ever to offer, with practical, powerful, and affordable tech.