How are systems integrators dealing with the many challenges of lockdown – and what lies ahead for them? We asked Nicky Stokes, Managing Director of ISD Tech, to share his thoughts…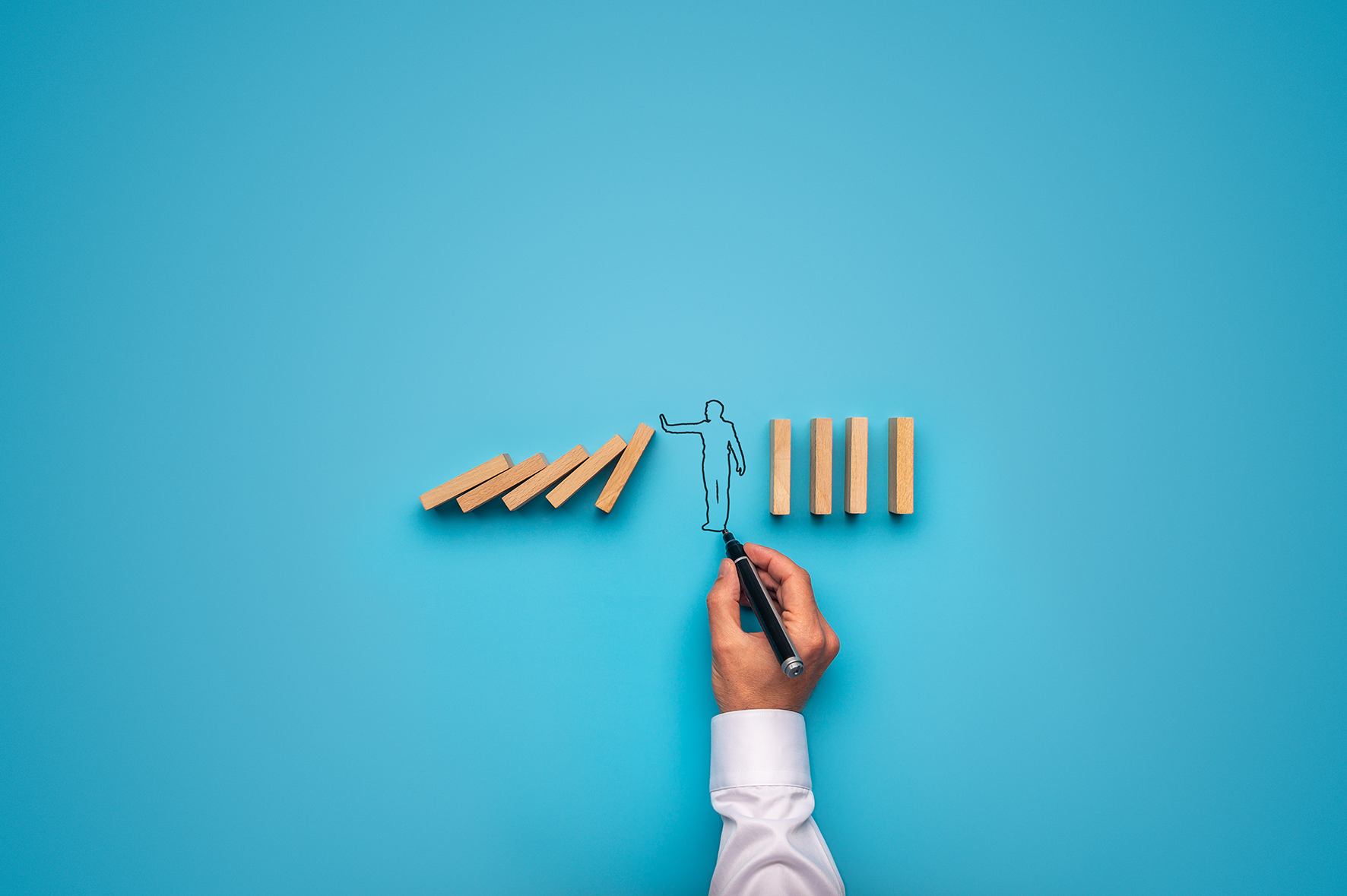 At the moment, things remain busy for us at ISD Tech. We've been lucky enough to continue working, albeit with new challenges, yet we're actually ahead of our targets.
One reason is that we have quite a broad spectrum of customers. For some of them, we've been able to work more quickly because, with their operations suspended, we haven't had to stick to out-of-hours working. For example, we have a large live broadcast client, and for them sound disruption is usually a major work-around. But with buildings not being used we've been able to keep working during the day and complete those particular projects ahead of schedule. Even with social distancing measures in place, we've continued to handle all aspects of integration, including surveillance, access control and intercom, which are the core types of projects ISD Tech implements and maintains for its customers.
Working during lockdown – the good and the bad, the winners and losers…
With projects continuing through lockdown we've been fortunate not to need to furlough any of our staff. Obviously not everyone is in the same situation as us but were lucky to be working on essential projects in the healthcare sector, as well as for customers in the gaming industry and in broadcasting. And we've tried hard to keep proactive and adaptable.
Some projects have been delayed. For example, one of our major US customers closed all their facilities due to Covid-19, and this held us up. But we've since been able to go in by taking the right precautions. We're making sure we're using the correct PPE, and our engineers sit separately on breaks, travel in separate vehicles, and avoid using public transport. We've had to adapt processes to minimise the risk of infection to project team members and reduce the need for our specialist staff to quarantine. This has let us continue to deliver projects on time, and in some cases, deliver projects ahead of time.
Like many systems integrators, we've had to work around the fact that deliveries of kit have become more erratic. Previously we could rely on next day availability, but supply chain challenges have made it harder to predict when some things will arrive. One of major access control vendors closed their factory, which had a knock-on effect – so we had to work quickly to find alternatives to work around the problem.
IDIS approached the whole issue positively, giving us honest and accurate updates about what was happening in terms of the stock held here in the UK, and the European distribution centre in the Netherlands, as well as the status of production in South Korea, which was pretty much unaffected.
And it's this type of openness that is an integral part of the partnership we need with our manufacturers and technology partners, and something we rely on.
Looking further ahead, we are optimistic. We have a mixed portfolio of customers, so although some non-committed projects have been put on hold for the next year, we have others that are too far advanced to cancel. We've seen areas like food production affected by the disruption to fast food businesses – but that's been offset by a boom in areas such as pharmaceuticals and gaming. For example, one of our gaming customers has just taken on a new 8-storey building in central London. So, I'm confident projects in these critical or fast-growth sectors will keep us busy for the remainder of the year, while many other businesses will need time to adapt and assess the economic impact.
'First wave' solutions – how we're all learning how to solve new problems
Before government guidelines were issued and re-opening started, the ISD Tech team were proactive in evaluating, and when possible testing, technology that would help businesses control the risk of infection.
With some projects there is definitely an element of 'box ticking', even if people know solutions are not perfect – thermal cameras for body temperature measurement solutions are booming because companies need to show they're doing everything they can to make sites safe and open their doors again. Customers are also looking for technology solutions for people counting and occupancy measurement and looking for ways to completely change the flow of people into buildings.
It's a learning curve and everyone is thinking on their feet and trying to do the best they can. We've been working with facilities and property managers, especially those managing multi-tenanted high-rise towers, and they realise the big challenge ahead of them to achieve anything close to how they previously operated while adhering to new safety guidelines.
I think that as with any new situation there will be 'first wave' solutions, and then there will be improvements further down the line. Where you have high occupancy buildings and challenges with lift queues that's going to be very difficult to solve with social distancing, especially in busy areas of major cities. It may be that remote working will play a bigger role from now on. In fact, some companies have realised for the first time it's actually more productive and cost-efficient to have some staff working from home.
Discovering smart ways to re-purpose temporary solutions – and unlocking budgets
Our approach has been to look for ways that customers might be able to re-purpose these temporary measures to give value in the future. For example, where we've been deploying thermal imaging in reception areas, we've shown how the same cameras can be re-deployed in comms and plant rooms to monitor server-racks, or air conditioning, etc. These are quite often requirements that should have been addressed before, but security is often a siloed function, meaning other department heads are often not familiar with the benefits thermal cameras can offer. So, we are explaining how this technology is really good at alerting to the overheating of components that is often the precursor to a complete equipment or system failure, resulting in expensive repair services and call out fees. So, now is a good opportunity to get buy-in from other departments, and to get budgets released, which is exactly what we're doing for many large London-based buildings.
At the same time, most of our sales activity has moved to video conferencing. And with new technologies, such as video analytics that can be deployed to address occupancy density, we need to demonstrate these capabilities virtually – and not just show how they can address immediate challenges but how they can deliver operational efficiency and valuable intelligence in the future. So it's really important for manufacturers to have up to date marketing and sales support assets, and in particularly videos showing examples of technology working on sites similar to the potential customer's. Particularly when it comes to new applications that use AI and deep learning, it's those materials that are helping us close deals.
Overcoming the Chinese challenge
Like any independent systems integrators we work with a range of manufacturers and software vendors and specify the right mix of technologies to meet customer requirements. A couple of years back more projects were undoubtedly won based merely on price, but now customers are more likely to evaluate lifecycle costs, reliability, and cybersecurity measures.
Today, we no longer offer Chinese surveillance products because of cybersecurity concerns and a conflict with the US National Defense Authorization Act (NDAA) that bans Chinese surveillance from federal government bodies. We work with several US-headquartered customers and while the ban doesn't outlaw deployment in the private sector, it has affected the buying decisions of these multi-nationals as well as organisations in the UK.
We realised the impact early on, and I believe has held us in high regard with many existing and new customers. So, where it makes sense and fits the technical specification, customers are choosing end-to-end IDIS solutions, which also benefits ISD Tech because it keeps our total cost of service low. It's more efficient when we're not working with multiple vendors for cameras, software, and analytics and not being diverted to a distributor.
IDIS is always the top choice for long term support
We love the fact that IDIS is approachable when it comes to adapting their systems, for example, making it easy for us to integrate with different access control and intercom systems. They respond very quickly, not just in-country but through their head office in South Korea too. This speed has helped us to closes several deals. IDIS is very agile compared with some of the other bigger manufacturers who have much slower processes.
When we have new projects, we can demonstrate to end-users that we have a strong relationship with the manufacturer. We can take them to IDIS's offices and demo suite, and we regularly show them around reference sites so they can see the video tech in action. And that proves IDIS is interested and willing to support end-users, not just before and during the sale but with after-sales service and ongoing tech support too. This helps potential customers to be confident that IDIS will be involved throughout the lifecycle of their system. And that's quite unique in this industry, and a different model to 'box shifting' through major distributors.
There's also a real benefit to us in understanding the product road map. I think that's another reason why we're optimistic at ISD Tech – we know what's coming down the line later this year, particularly with regards to some of deep learning applications that we are introducing to our customers now.