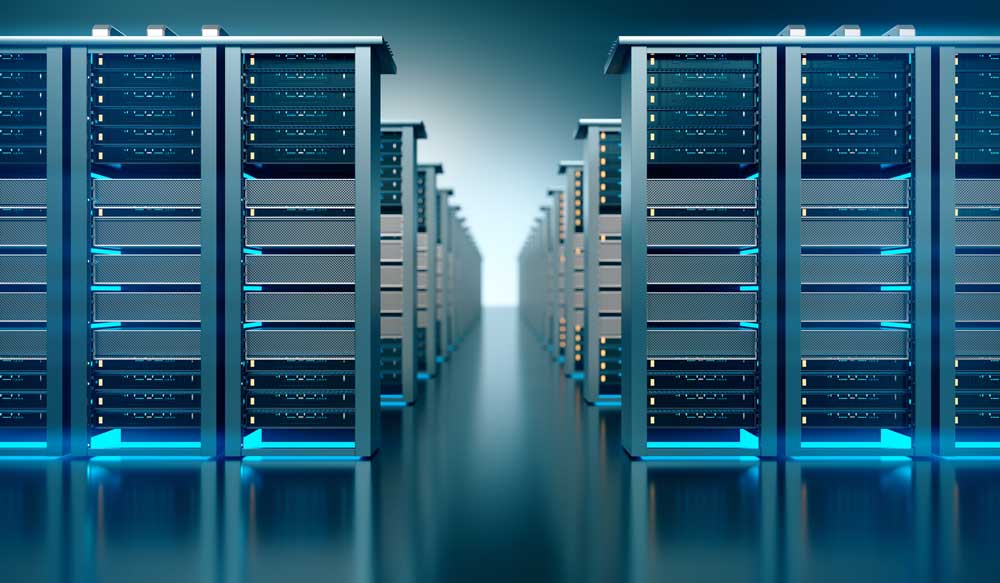 by Jamie Barnfield, Sales Director, IDIS Europe
Much like investors, systems integrators across Europe are looking to diversify their customer portfolios. The rapidly growing world of 'the data economy', and data centres, can sometimes feel mystifying – yet for security providers, moving into this sector offers some great opportunities.
Businesses and consumers are driving demand growth for storage, capacity, and computational power. We see this through the increased use of Software as a Service (SaaS) applications; through organisations, including major corporates and government enterprises, shifting their infrastructures to the cloud; and through the integration of 5G and edge becoming part of cloud deployments.
To this we can add the increased data traffic arising from IoT devices that need secured connectivity; the increasing computational power needed to fuel the development of AI applications and large digitization projects; and the continued shift of retail to ecommerce.
There's a lot happening, and it's driving huge growth.
Understanding the co-location data centre market
While Amazon Web Services (AWS) has attracted a lot of attention with its phenomenal success (if it were a separate company it's plausible $500bn value would put it in the US top 10) investment in the co-location (co-lo) data centre market has also continued at pace, yet with far less fanfare.
Without even factoring in the effects of Covid-19 – which has greatly increased demand for online applications and streaming - the co-lo market was set to double by 2024 compared to 2018.
And while many sectors saw a downturn following Brexit, the UK co-lo market continued growing at extraordinary speed.
For security integrators co-lo is an interesting market because it is fragmented, with players ranging from small companies offering a handful of racks through to global hyperscale, wholesale and eco-system players.
As major corporates continue to outsource their infrastructures, enterprise sites are repurposed as co-lo capacity. The same is happening in the public sector as government departments migrate legacy estates to third party operators.
Corridors of opportunity
It's true that unless you have sector experience, or work with the right consultants, the market can be difficult to evaluate and quantify.
Yet systems integrators in the UK, Germany, and the Netherlands are finding that partnering with the right security vendors is positioning them to expand in what has become a market ripe with opportunities.
So which sites are we talking about?
Many co-lo centres in traditional markets are found on the outskirts of major cities. Historically real estate was relatively cheap here, and centres were close to major corporate users that needed high-level connectivity. Operators requiring high-security environments set up in ex-military facilities.
Others occupied old industrial sites, which is evident in the UK along the M4 motorway. The M4 corridor warrants its name not just because it is home to global ICT companies but for the high-speed data highway that connects central London to data centres that sprang up in Slough and further west.
Similarly, London's Docklands, just east of the City, has one of the highest concentrations of data centres in Europe, with many hyperscale operators scooping up what remained of viable real estate following re-development.
Today, the scarcity of further available sites with the position, power, and range to serve big corporate customers, has reduced choices for co-lo operators looking to remain competitive. They need to increase networking and storage capacity and develop hyperconverged offerings at existing sites; leverage new capacity that comes into the market from enterprise outsourcing; or build new facilities.
From bollards to ultra-definition video – the role of security
Each new build, and most upgrades and fit outs, involve physical security. Tier 3 and 4 data centres require robust and compliant physical measures from bollards, gates and fencing to sophisticated perimeter intruder detection tech.
Full-HD and increasingly ultra-definition video surveillance needs to cope in all lighting conditions providing complete coverage of internal and external areas. This typically means a combination of domes and bullets, with motion-detection, low-light, and pan-tilt-zoom cameras. And fisheyes for internal areas, especially server rooms, offer savings over multiple fixed lens cameras.
Integrated with access control, video is also required to support multi-factor authentication at all access points. These include anti-tailgating or back-pass turnstiles, or airlocks combined with biometrics.
High risk areas, such as wiring closets and server rooms, require another layer of security and video for these areas is usually retained for 90-days as standard.
In addition, facilities with few visitors will opt for 24/7 monitoring rather than hiring security officers to provide virtual guarding and mobile response services. System health checks, remote diagnostics and regular preventative maintenance visits will also be crucial services to mitigate risks.
High-tech operators constantly striving for operational efficiency are likely early adopters for deep learning analytics that can reduce false alarms caused by environmental factors. This will help them keep third-party monitoring and call out costs down.
Data centres are also exploring how they can leverage security investments to drive down the cost of cooling, for instance integrating access control with HVAC systems.
Biometrics and thermals
Today, many data centres also need to consider the use of hand and fingerprint scanners to prevent the spread of Covid-19. This gives systems integrators opportunities to switch out biometrics for contactless readers, such as iris scanners and facial recognition. The deployment of cameras for mask detection at access points, especially for server rooms, together with other technologies to control occupancy and safe working practices will further help reduce the risk of infection.
In addition, many data centres already use thermal cameras for surveys as part of annual insurance reviews for certification status, including uptime rating. As a result, more operators are looking to deploy them as permanent tools that can alert staff to hot spots in server racks and elevated temperatures in substation transformers, switchboards, power and backup systems, and HVAC systems – all for improved preventative maintenance and fault-finding.
And while Tier 3 and 4 projects may be out of reach of some smaller security installers, tier 1 and some tier 2 facilities are less demanding because they don't require the guarantee of 24/7 uptime. As such, they need a simpler security set up, and offer a way in for reputable integrators that don't yet have a proven track record or accreditations.
Rack space rental is also popping up at a rapid pace, including in town centres, to support flourishing new tech and media start-ups that don't have the capital or resources to deploy and maintain their own IT infrastructure. These also need a level of security that will encompass video, access, intruder, and intercom systems.
A growing requirement for resilient yet cost-efficient security
In this booming sector there is rising demand for security solutions.
Co-los are constantly evaluating efficiency. And they are building business cases for new technology and upgrades that deliver cost savings.
It's also worth noting that the UK's Centre for the Protection of National Infrastructure (CPNI) is raising the bar and issuing guidance, so it's not unlikely that data centres will become the 14th sector listed as UK CNI.
So, when you come to review your sales plan into Q4 and beyond, while the economic outlook may remain gloomy in many sectors, bear in mind that data centres are likely to be a safe bet for the new economy.
With that in mind, it will be worth aligning with the right tech partners and consultants.