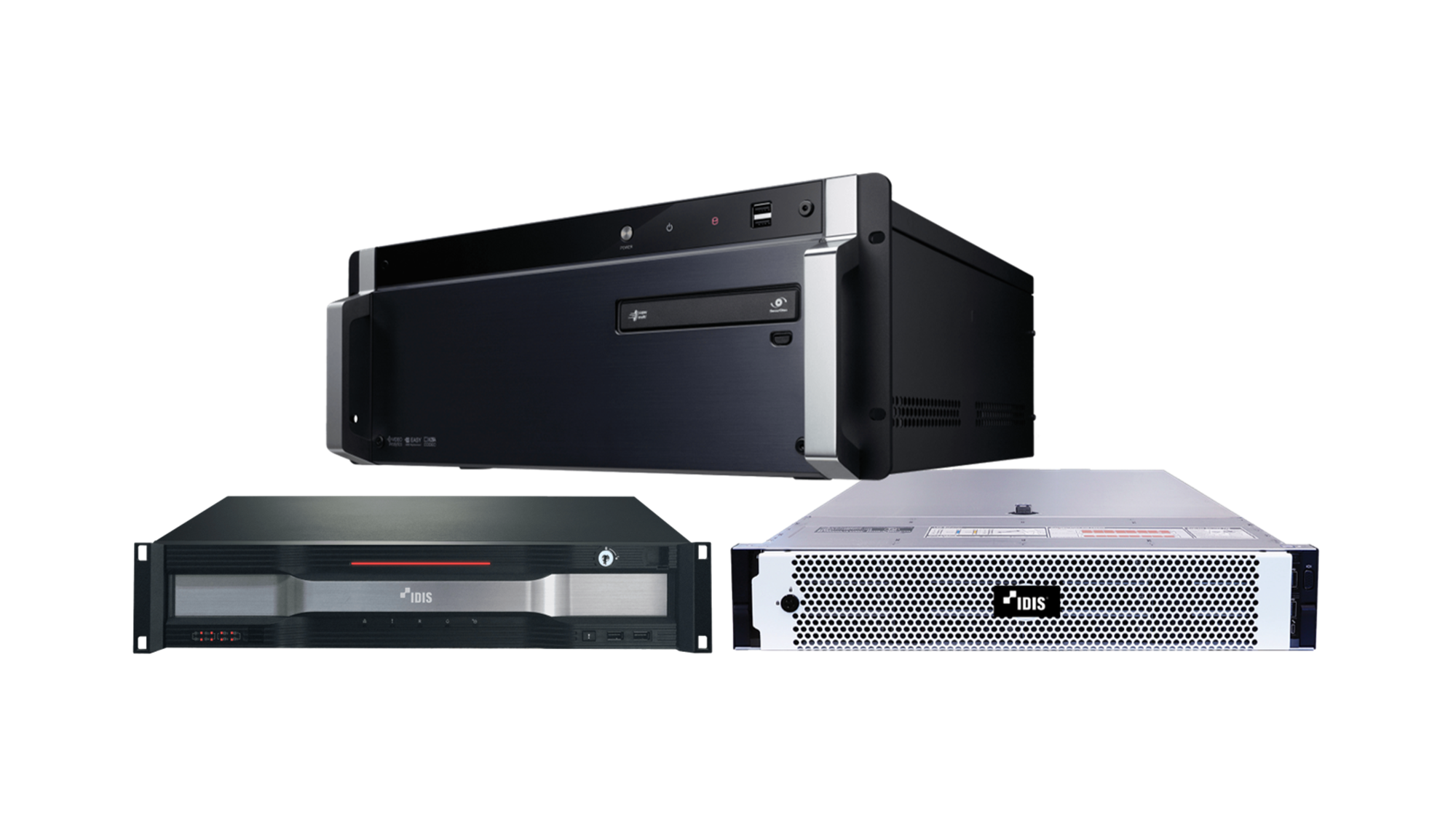 Jamie Barnfield, Senior Sales Director, IDIS Europe
For most users, NVRs and PC servers are still the most popular and cost-effective choice for video storage, and we don't see that changing. Demand for storage continues to grow, indeed it's rising exponentially.
What's driving this rising demand? Only a couple of years ago customers wanted to upgrade to Full-HD; today 5MP cameras are starting to become the norm. And we see more cameras transmitting richer content, for example the high-resolution 4K and 8K footage needed for perimeters and wide area monitoring and playback; and streaming the metadata needed for the new wave of AI-powered analytics and search tools, with all their benefits.
This means NVRs will continue to be in demand as the most affordable option for secure storage. Those that come pre-loaded with powerful and attractive VMS software will continue to gain popularity because they are cost-effective and easy-to-deploy.
And these types of NVRs give users exactly what they need, at a price they can afford: the latest security, safety, and operational benefits, plus the power of deep-learning analytics and associated metadata.
For 2020 IDIS introduced and updated range of NDAA-compliant NVRs. In the first instance this was to meet the urgent upgrade needs of customers in the U.S. including federal organisations, school districts and other firms in receipt of federal funding. Yet we soon found that this new wave of NVRs was also serving our global markets, including customers in the EMEA region, and Asia.
In much the way that the EU's GDPR has, the NDAA is influencing purchasing decisions around the world. Our customers, including banks, hotel chains and multinational companies – those with links to the U.S. or with American expansion plans - are choosing to comply with it even when they are not legally obliged to. There is also awareness among buyers that it's only a matter of time before the UK and European Union introduce similar standards, with the British Home Office already, although not loudly, advising against the use of Chinese surveillance kit for government projects.
And we've seen an uptick in demand in the SME market for NDAA-compliant kit, with customers to make more ethical buying decisions. Chinese camera tech has been linked to human rights abuses being committed in Xinjiang. An updated UK Government Surveillance Camera Code of Practice is expected later this year, and while it may not include ethical considerations, increasingly organisations are less attracted to mass-market Chinese products than they were just a couple of years go.
Looking ahead, what happens in U.S. will continue to influence global purchasing. For example, with new product authorisations expected to be prohibited under FCC regulations (Federal Communications Commission) before the end of the year.
So, standards and compliance continue to steer the market - but just as important in influencing buyers' choices are the obvious advantages that NVR tech gives them. Customers are attracted by the value and performance of a technology which, when used as part of an end-to-end solution, gives them exceptionally low total cost of ownership.
Some key innovations are worth highlighting. For example, true plug-and play connection with cameras will help to eliminate the complexities of configuration that are commonly encountered with mix-and-match systems. This time saving becomes a force-multiplier for engineers working on larger applications, helping projects stay on time and on budget.
Similarly, mutual authentication techniques – by which authentication data is stored and protected on both the NVRs and cameras before anything begins recording - will speed up installation further, while ensuring secure data transmission and access.
Cybersecurity is more of a risk now than ever, and protection should be designed-in, and be multi-layered.
For example, there should be no remote 'back doors' (often the cause of high-profile breaches), and proprietary protocols are beneficial since they unfamiliar to hackers. Integration of TLS (Transport Layer Security) with propriety protocols will minimise performance impact on data transmission, while preventing malicious attacks, spoofing, alteration, and destruction.
Many NVRS also benefit from H.265 as well as advanced compression technology to relieve storage and bandwidth burdens without the pitfalls of traditional compression, including jerky images and difficult footage review. With these innovations, users should expect savings of up to 60% on their data storage and bandwidth compared to H.264, reducing costs and enabling faster and more effective image searches.
One-click, configuration enables NVRs to be quickly and easily linked at each customer branch, site, or facility back to a central monitoring environment or control room. This easy connectivity eliminates the need for engineers to manage passwords or to have specialist knowledge of routers or NAT devices, significantly speeding up installation and reducing training requirements. That means just one connection is needed per 16, 32 and 64-channels - a significant reduction in complexity compared to configuring cameras.
Again, this delivers major savings on larger-scale applications involving thousands of devices and/or multi-site deployments employing hundreds of engineers with varying network skills.
Built-in PoE switches can ensure the most efficient, waste-free method of cabling, by eliminating the need for separate network switches and a hierarchical connection structure between cameras and NVRs.
Users should also look for key performance features: low hard-drive failure rate; credible warranties against tech failure; high performance throughput (Mbps) ensuring no latency during live monitoring and seamless operation with VMS; support for the latest UHD class cameras; RAID 1, 5 and 6 for assurance against hard drive failure; redundant power supply for mission-critical reliability; rack-mount chassis options and hot-swappable hard drives for efficient cabling and system maintenance; and robust design for vibration and shock resistance.
And every end-user should ask how well their recorded video is protected against attempted manipulation, tampering and the growing threat of deep fakes. Watermarking and chain of custody technology provide full assurance and prove the integrity and authenticity of video. This inherent protection allows claims that footage is faked to be rebutted, and ensures that it can be used as digital evidence by law enforcement and courts
The best NVRs today will allow efficient simultaneous live, record, playback, backup, and remote operation and provide the most robust and cost-effective foundation for any scale of surveillance operation. Well designed NVRs will also integrate very easily with a choice of widely used security and safety systems, including access control, intruder, and fire systems, plus IoT devices such as personal alarms, panic buttons, and sensors.
All this means that demand for great NVR solutions will continue to grow.