Solution
Providing cutting-edge solutions to modern challenges
With existing surveillance infrastructure growing out-of-date, the opportunity for a district-wide overhaul and modernization effort offered an opportunity to improve safety and security for everyone in the district. Mindful that keeping kids safe is always a no-fail proposition, Coppell ISD leadership and security personnel worked closely with Siemens Industry Inc., a national security systems integrator, and IDIS America to develop a solution that exceeded safety and security needs. Coppell ISD, Siemens, and IDIS worked together to craft a solution that was mindful of all legal and regulatory considerations, and as unobtrusive as possible for the district's students.
"Siemens believes that a perfect place to learn is a safe, secure place. Thus, we aim to partner with schools to help create this safe, secure learning environment, one where teachers can focus on their core mission of educating students. Every day, creating this environment becomes a bigger challenge and a greater responsibility. Siemens' dedicated focus brings the right strategies and technologies to deliver confidence and peace of mind to everyone in a school.""

Siemens Industry Inc.
That careful collaboration resulted in a technological upgrade reflecting the latest in modern surveillance technology, offering benefits for students, faculty, staff, and community stakeholders. The selection of IDIS software and cameras positioned the school district to benefit in two important ways: higher performance rooted in the company's well-known commitment to innovation and feature-rich hardware and software, and cost savings via the company's consistent delivery of high-quality technology with a low total cost of ownership. Benefiting from industry leading warranties and performance guarantees, and free of the recurring licensing and maintenance costs typically found in the industry, Coppell ISD secured top-of-the-line performance without sacrificing responsible management of taxpayer and grant money.

The surveillance upgrade selected by district leaders, in partnership with Siemens and IDIS, includes the deployment of 1,200 network cameras across the district's schools and administration facilities. This ensures the comprehensive coverage of indoor and outdoor district spaces through the use of IDIS's award-winning Fisheye technology, offering clarity and resolution as high as 12MP, with fluid point, track, and real-time zooming capabilities of IDIS's proprietary "Smart UX 2.0"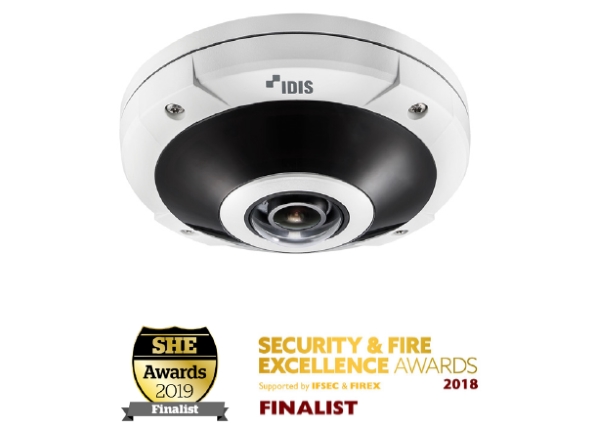 controls. These technologies replace multiple, and often more expensive, camera installations and enhances the district's visibility into on-site day-to-day activities, upgrading Coppell ISD's surveillance accuracy and real-time response ability—essential for today's educational environments.

As part of the powerful and forward-thinking solution secured by Coppell ISD, the district's security and administrative personnel will also benefit from other key surveillance features and benefits without increasing costs. These include latest-generation video compression technology, H.265, and IDIS's Intelligent Codec, which allows the district to optimize file size and storage. The IDIS installation also comes with the IDIS SmartFailover suite of features and benefits, providing assurance for the district in the event of power or hardware failures and other unforeseen circumstances.