Results and Benefits
A future-proofed solution to keep Circuit Zandvoort in poll position
The entire upgrade was completed while the old system continued to run in parallel, meaning there was no interruption to surveillance during implementation, which was essential as the track is in almost continuous use.

With the new system operational as promised, in the control room a rotating team of 10 people work with the IDIS Solution Suite VMS, with minimal training required to use all its features and functions – including easy search and retrieval, and silky-smooth control of the high-definition PTZ cameras for tracking in real-time.

Authorisation levels can be set, giving each individual specific user rights, and during the Grand Prix itself the Formula 1 organisers will also be given access to the system. If necessary, this can also include the ability to view and retrieve footage on mobile devices via the IDIS Mobile app.
"We are all working as a cohesive team, which is great. There is fantastic mutual communication between IDIS and the different suppliers – they think ahead and complement each other. And from the start IDIS demonstrated a deep understanding of the security and operational requirements of our circuit and a passion for motor racing."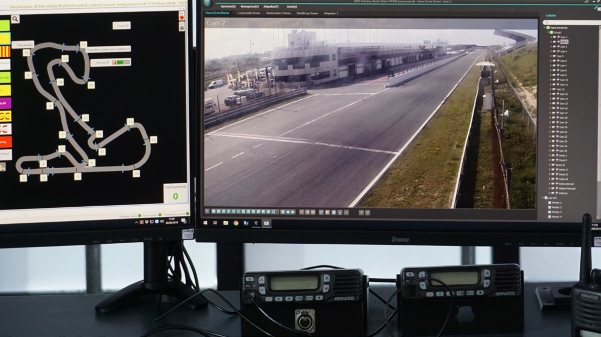 Looking ahead, an interactive e-map is already being planned as a system enhancement. Most importantly, the new solution will be easy to expand and adapt thanks to forward compatibility and technology support from IDIS – all helping to keep Circuit Zandvoort in the lead as it hosts major motorsport competitions for years to come.