Solution
IDIS end-to-end solution with Super Fisheyes ensures comprehensive coverage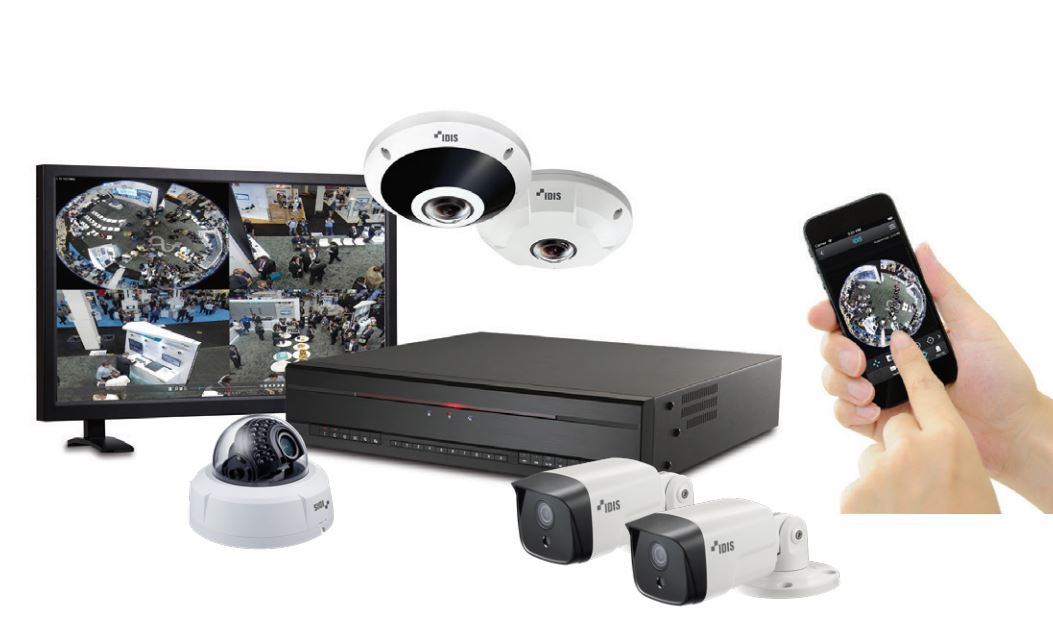 Vermeulen specified IDIS Super Fisheye cameras as the best-value solution to the problem of blind spots. Installing just 20 cameras they achieved comprehensive area coverage, internally and externally, more affordably than using three or four times the number of fixed lens models. The Super Fisheyes' exceptional dewarping performance, in live view and playback, delivers ultra-high-definition video footage even in darkness and recordings are not compromised by loss of detail, even at the very periphery of the scene.
Four IDIS bullet cameras ensure 24/7 coverage of the car park entry and exit points and drive-in area, while 17 IDIS vandal-resistant 2MP domes cover all the checkouts and store entrances. IDIS DirectIP technology allowed the cameras to be set up with simple one-click connection to a 64 channel 4K IDIS NVR. Thanks to the advanced video data compression provided by IDIS Intelligent Codec, this single NVR provides ample storage capacity and delivers exceptional throughput and processing performance.
At the heart of the system is the enterprise-class IDIS Solution Suite (ISS) VMS, combining a rich feature set with easy-to-use video monitoring, management, and administration tools from a single user interface. With ISS, Safti benefits from multi-layered failover, protecting against data loss in the event of network instability, and a range of increasingly powerful video analytics.
And ISS gives Safti the best total cost of ownership (TCO) with no annual licence fees, no camera connection fees, and no hidden charges for functions that aren't being used.
IDIS and Vermeulen worked in close partnership at every stage, from the initial on-site tech demo through to delivering training for Safti's staff, and ensuring continuous long-term support.