Solution
End-to-end IDIS video transforms site coverage, with better TCO value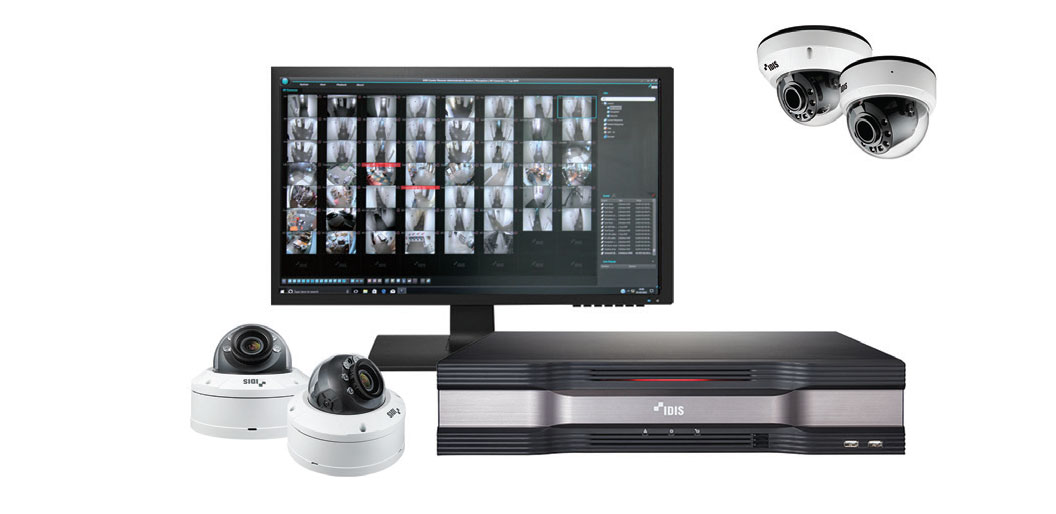 Triple Star's installation team designed an upgraded video surveillance solution using IDIS end-to-end technology – comprising network cameras, recorders, IDIS Center VMS, and all accessories - to eliminate security blind-spots, improve image quality and transform usability for the 24/7 security team.
Thanks to IDIS's promise of TCO (low total cost of ownership) the number of cameras across the site was doubled, from twenty to over forty, eliminating blind-spots with exceptional HD image capture of every location without increasing operating expenditure. The building exterior was fully covered, including entrances, storage areas and the car park, as well as internal communal areas including lift lobbies, corridors, and kitchens.
The 5MP IDIS vandal-resistant IR domes feature varifocal lenses, true WDR, and IR LED to guarantee crisp, clear images in all lighting conditions, including night-time coverage up to 30m.
For Triple Star's engineers delivering the project was made faster and easier by IDIS DirectIP technology, which enabled true plug-and-play and mutual authentication of the cameras and two 32-channel 6300 Series NVRs expanded with IDIS eSata devices to cost-effectively provide an additional 48 terabytes of storage. Built-in PoE switches and a hierarchical connection structure also ensured the most efficient and waste-free method of cabling. This seamless compatibility of the IDIS end-to-end solution model reduced installation time and minimised disruption to day-to-day resident operations.
Contributing to the reduced TCO, IDIS Intelligent Codec, an advanced compression technology, reduced the data storage and bandwidth burden by approximately 60%. And the system benefits from multi-layered network security; IDIS cameras and recorders come with inherent cybersecurity designedin, including secure data access, storage and transmission combined with proprietary protocols, and specialist video database structures.