Solution
IDIS 2MP Lightmasters provide HD images with minimal bandwidth burden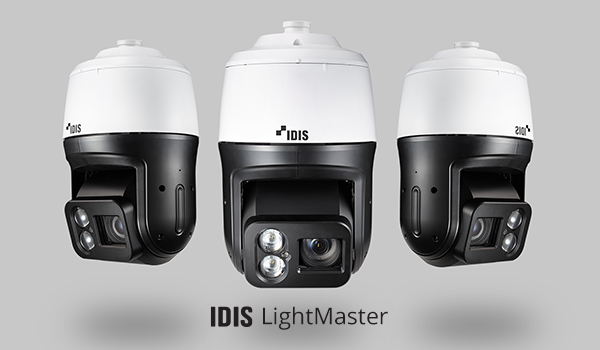 IDIS's DC-S6283HRXL 2MP 36x Lightmaster PTZs proved to be the perfect cameras for the location because, while operating at low bandwidth and reducing storage requirements, they still deliver outstanding live view and image capture in full HD resolution. With IR cut filter and auto switch, they capture clear footage in full darkness up to 350m distances. And to cope with rapid variations in light in Wild Place Project's woodland setting, they feature 120dB true WDR dynamic range, backlight compensation, plus advanced image control settings including self-adjusting video mode sharpness.
KIS set up the Lightmaster cameras to deliver a clear view of key fences and outdoor habitats and 5MP IR vandal and weather resistant domes to cover the bear enclousures. IDIS' easy plug-and-play connection ensured problem-free installation, which was particularly important with hard-toreach cameras covering the site's raised Bear Wood walkway and mounted on green eco-roofs.
The KIS team also installed full supporting infrastructure including fibre-links, cat-6 cable, and a data cabinet. Video is streamed back to the site's meeting room and an IDIS 32-channel NVR ensures 30-day storage.
The cost-free IDIS Center software provides a powerful, flexible operating platform that makes the whole system easy to use, with the ability to seamlessly scale up to IDIS Solution Suite as the site expands, with Bristol Zoo beginning its two-year relocation and development journey to this new site, from late 2022 to 2024.
KIS has delivered enabled a truly future-proof IDIS solution that will allow integration with an unlimited number of devices including third-party cameras, reducing costs, and as development work continues as part of the Society's 'Strategy to 2035' it will make it easy to migrate monitoring operations to a dedicated control room without interruption to critical video coverage.