Solution
End-to-end solution and mission critical performance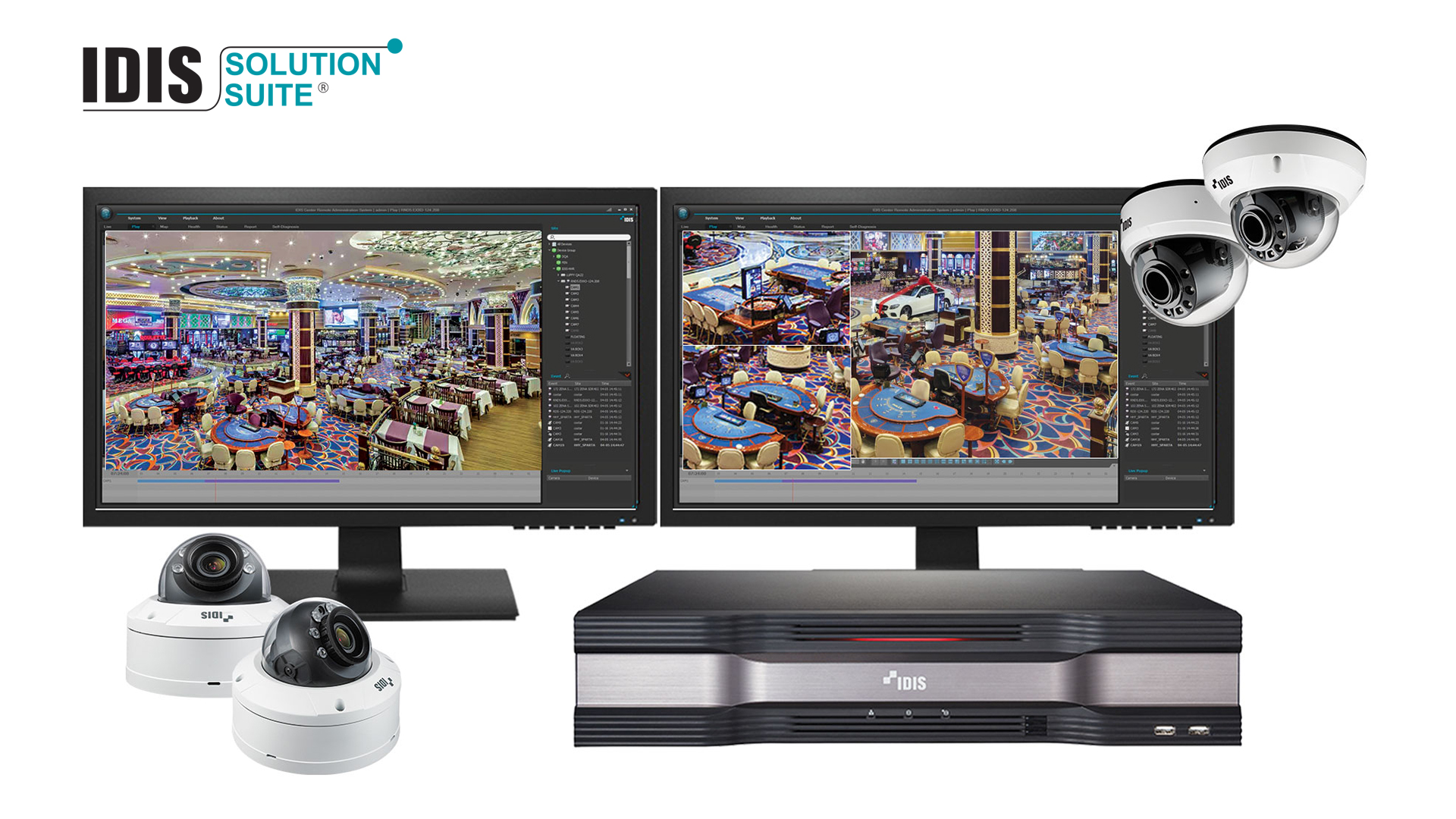 Casinos around the world already benefit from IDIS sister company Kortek's advanced slot machine displays, so when Volga Elektronik was awarded the contract, the Merit Royal security team were impressed with the specification of a trusted and Korean-made, IDIS end-to-end solution.
To improve video coverage of gaming tables and the casino floor, Volga's engineers installed DC-D4536RX 5MP dome cameras with motorized lenses, true WDR and IR up to 30 metres, delivering exceptional high-resolution images in varied lighting conditions.
Seamless DirectIP plug-and-play connection of the cameras, 24 PoE switches with 64-channel IR-310D network video recorders(NVRs), which come pre-installed with IDIS Solution Suite (ISS) VMS meant cybersecure, yet rapid and hassle-free installation for Volga's engineers.
The IR-130D NVRs deliver high performance, 400Mbps reliable recording, utilising solid-state drives (SSDs), a 2U rack mount chassis, RAID 1, 5 and 10, and redundant power to provide the casino with the assurance of secure video retention without gaps in footage. To meet the large-scale storage requirements, the NVRs support H.265 combined with IDIS Intelligent Codec compression technology, to reduce bandwidth and storage by 60 percent compared to older systems.
ISS Expert provides control room staff with an easy-to-use VMS designed for mission-critical surveillance operations including administration, video wall monitoring, streaming, and recording services. The rich feature set allows operators to detect, verify, analyse, and rapidly respond to security and safety events and meet the requirements of regulatory gaming integrity.