Solution
IDIS end-to-end solution transforms video coverage and usability
Keeping installation costs down, Apex designed a seamless end-to-end IDIS DirectIP® solution comprising: 3 x DR-6332PS-SA 32-channel 4K recorders; 38 x 5MP IR dome cameras; 2 x 12MP domes; 24 x 12MP bullet cameras; and 22 x 12MP IR Fisheye cameras.
The system is designed for unobtrusive coverage of corridors, indoor communal areas, entrances, building perimeters, and high-value sporting facilities which are vulnerable to vandalism out-of-hours. Every IDIS camera has the advantage of one-click plug-and-play set-up, which allowed the Apex engineers to complete the upgrade during term time without any disruption to learning.
The existing IP cabling was easy to access via ceiling voids, and many of the existing camera locations were also re-used – only now, with much better coverage provided by the IDIS HD and ultra-HD cameras.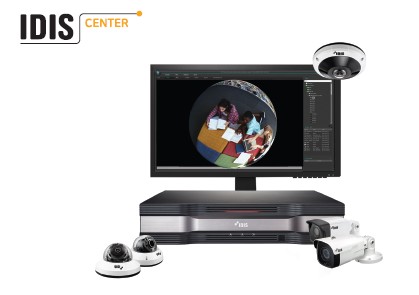 The dome and bullet cameras are equipped with true WDR and IR LED, guaranteeing crisp, clear images day and night as well as in challenging, variable lighting conditions. The fisheye cameras provide affordable wide area coverage, with exceptional dewarping right to edge of every scene, effectively delivering the same visibility as three or four conventional models.
Powered by the cost-free IDIS Center VMS management software, the system is much simpler for the school staff to use, with role-based access rights easily configured. The intuitive interface makes it easier to retrieve recorded footage allowing events to be rapidly reviewed whenever necessary.