Solution
IDIS plug-and-play DirectIP technology takes the risk out of project delivery
Galeco's engineers coordinated with North Port's construction schedule to run all cabling before the ceilings were closed, allowing snag-free, plug-and-play installation of DirectIP devices, including 15x IDIS 5MP vandal-resistant IR fisheye and 5 x 5MP vandal-resistant IR dome cameras.
IDIS fisheyes are now used extensively across Southern Health facilities because they make comprehensive high-definition surveillance more affordable, covering the same area as three or four fixed lens cameras, while the 5MP domes complement them with targeted surveillance of building approaches, entrances, and perimeters. Video footage is stored on an IDIS DR-6332PS-SA 32-channel 4K H.265 network recorder, with a built in PoE switch and failover protection against loss of data in the event of network instability or failure.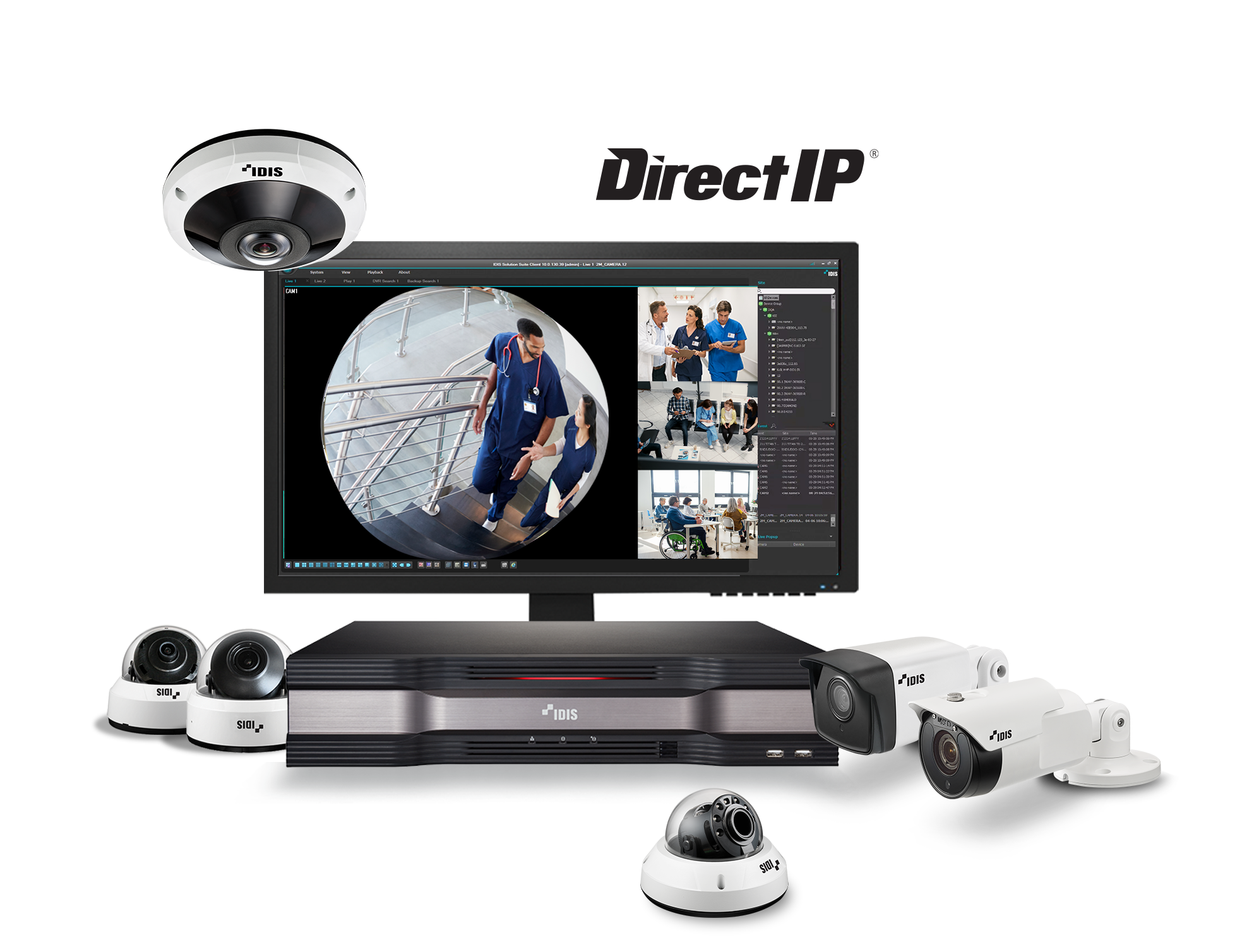 The camera system allows Parklands House to be run more efficiently via IDIS Center VMS, with reception staff given a continual view to an authorised range of cameras in real-time, using an IDIS monitor connected via a decoder. This spot monitor functionality gives reception staff domain awareness and visibility of priority areas, supporting both early intervention, and rapid decision making in the event of an emergency – for example when staff activate the duress system. The solution is also designed to protect patient privacy, and ensure GDPR compliance, by limiting which camera steams and footage are visible, and by restricting advanced search and review functions. Only authorised staff, including senior clinicians and the Trust's security management team, can log into the system to view the full range of cameras – using a private viewing workstation in a secure comms room - to search and retrieve recorded footage, to support incident investigations and follow-up action.