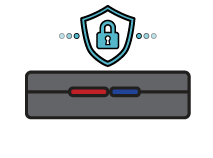 Secure Data Recording
iBank
Protect data using IDIS's proprietary database system
iBank is a database system, independently developed by IDIS, specifically for video recording. This system maximizes storage efficiency and enables fast data processing.
In addition, storage devices that implement the iBank solution cannot be read by external devices such as PCs, keeping the data safe from forgery and alterations.
iBank is used in all of IDIS's recording systems.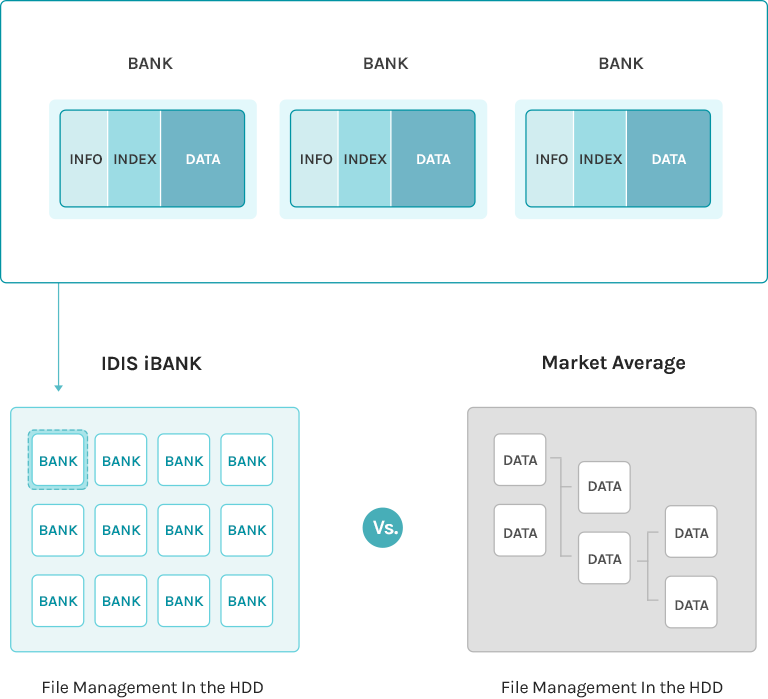 Chained Fingerprint
Preventing data forgery and maintaining data integrity
Chained Fingerprint extracts distinctive features of recorded video data to use as "Digital Fingerprint" and "Embeds" each fingerprint into the data of the next frame, connecting each frame by frame like a blockchain. Video data created technology can be submitted to courts as evidence.
Chained Fingerprint is a highly efficient technology that verifies the integrity of data, proving it to be authentic.

Edge Encryption Recording
Efficient and powerful technology for encrypted video data recording
Edge Encryption Recording technology encrypts the video data at the IP camera before storing and sending it over the network. Therefore, additional encryption and decryption processes on storage systems are not necessary.
The encrypted data is recorded directly to the SD cards and HDDs, so reading and altering stored data is impossible even if the SD cards or HDDs are stolen.