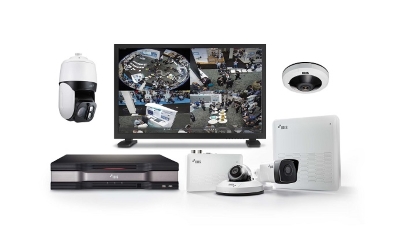 IDIS, the global video surveillance player based in South Korea, has inked a deal with The Japan Victor Company, or JVC, to sell its products through JVC in Japan. IDIS's distributor in Japan, SECURE, signed a contract with JVC in March 2019. Through this agreement, JVC will sell IDIS-branded video surveillance products in its distribution network throughout Japan.

JVC has previously exclusively sold its own products in its distribution network since it has a strict principle of pursuing product quality. This is the first time for it to carry a partner company's branded products. The company has been evaluating the video surveillance products of many different companies and eventually chose IDIS to form this agreement with. JVC chose IDIS mainly for its extensive high-performance and technologically advanced integrated product lineups, both IP and analog-based video surveillance solutions.

With JVC's extensive customer base and high technology combined with IDIS's globally verified one-stop video surveillance solution, this contract will be a win-win on both sides and is anticipated to last for a long time. IDIS will be able to promote its superior technologies to corporate customers and sell through distribution channels using JVC's network to expand the company's presence in Japan's security market sector.

Through this agreement, IDIS will supply its branded DirectIP and DirectCX product series. IDIS's DirectIP is based on internet-type connections between cameras, video recorders, and other network components to transmit high-definition video. DirectCX is based on more traditional analog coaxial cables and is the industry's most advanced, high-definition solution using that technology.

This is a resounding endorsement for the quality and value of IDIS-branded products, which offer unique and comprehensive security solutions, as Japanese electronics companies have a reputation for being extremely discerning in the products that they carry. It is also a major step forward for IDIS to increase its brand recognition worldwide.

"This partnership with JVC has significant meaning for IDIS since it is a crowning achievement and a recognition of the last 15 years of our solid ODM presence in the Japanese market. We believe it is a proof that IDIS has been recognized in the market for our high quality and performance," said Joon Jun, president of the global business unit at IDIS. He added, "We are committed to getting more solid recognition in the market as a highly specialized brand for Japan by providing high-quality video, data security and system stability in a total package."