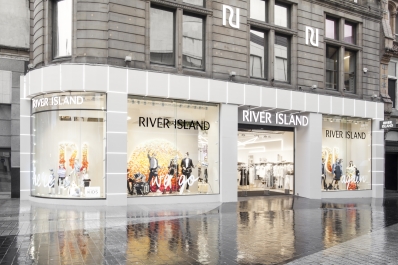 Jamie Barnfield, Sales Director, IDIS Europe spoke to the International Security Journal about recent video installations for both the NHS and major retailers highlighting how the latest surveillance tech is being used for much more than just security.


An overhaul of care and safeguarding measures at Southern Health NHS Foundation Trust, which began last year and is expected to continue through this year, highlights the way that the latest advances in video technology are not just delivering higher levels of security but proving essential for other key uses too.

This major project, using the latest Fisheye camera technology from Korea's largest manufacturer, IDIS, is being unrolled across the trust's mental healthcare facilities as part of a drive to improve standards of care, operational efficiency and transparency. In other words, it's about much more than security.

The systems upgrade was required following historic failures at the trust, including preventable deaths in 2012 and 2013. A root-and-branch reform programme was put in place to cut risks for both patients and the staff caring for them. A video surveillance solution capable of giving comprehensive site coverage – for the first time – was sought to underpin these efforts. Phase one of the project required complete video capture and recording at the Ravenswood House mental health facility for children and adolescents, with further premises to follow in subsequent phases.


A project with multiple requirements


Southern Health had a critical need for continuous video evidence capture in all areas at Ravenswood House, in all lighting conditions, without blind-spots. The primary objective was to use the recordings of interactions with patients to improve standards of care, with clinical staff reviewing how incidents are handled as part of their professional practice.

This recording capability was also needed to protect staff and patients in the event of accusations of mistreatment. Because vulnerable young people are being cared for, any allegation of mistreatment requires that the staff involved are removed from front-line care duties pending investigations, therefore the ability to find and present video evidence quickly is vital. The surveillance system not only needed to cover all areas of the site but also needed to be affordable, secure against cyber-attacks in compliance with NHS requirements, quick to install – as the hospital had to remain in constant use - and easy for clinical staff to use as well as security specialists.


Higher specification


A higher specification route was chosen following an on-site comparison which demonstrated the value of the latest video tech, both in the quality of images provided and the ease with which they could be accessed and made use of. Specialist integrator ISD Tech was brought in to install more than a hundred IDIS 12MP Super Fisheye cameras. These units allow affordable, comprehensive area coverage, typically doing the equivalent job of three or four PTZ cameras.

There is no security control room or dedicated operators at the site so the VMS has to be intuitive and fast to work with. The aim at Ravenswood is to be able to retrieve video evidence relating to any incident, anywhere on site, and send it to investigators within hours.

"This will really assist us with evidence gathering and any criminal process," says Tracey Edwards, Head of Security Southern Health NHS Trust. "We can now look at the footage ourselves and quickly determine what happened. And we can email video links to the police and local authority designated officers. The impact on staff is huge when they can't work in the wards, so this speeded-up process is really valuable."

Following ISD Tech's successful completion of the Ravenswood House upgrade, 250 more facilities across Hampshire are to follow, including clinics, medium secure units and admin centres.


New analytics insights for retail


The same Super Fisheye technology being deployed in retail applications, the eating-out sector, office space and logistics centres with a number of major projects recently completed or underway.

But it's another recent IDIS innovation that's proving particularly significant in these applications and demonstrating the value of video for operational uses beyond simply upgrading security.

VA in the Box – a simple and affordable take on analytics - is developing into a powerful tool for marking businesses more competitive by offering an easier, more affordable ways into data and video analysis.

For example, the data generated by the solution's built-in functions such as people counting, queue management, heat-maps and analytical reporting, is giving retailers, including high-street fashion favourite River Island, the chance to learn more about their customers, their behaviours, and their preferences. In some cases these insights are being gained for the first time.

How effective is a particular marketing campaign? Which areas of the store attract most traffic? How do customer movement patterns differ between the most successful and least successful stores? What about staff movements? These are the kind of questions that can be asked, and answered, with the new analytics approach.


Highly competitive environments


And in highly competitive trading environments this is the sort of information that can make the difference between good decision-making and guesswork. What retailers learn about activity in store – about daily and even hourly footfall – lets them evaluate and refine merchandising efforts.

Heat-mapping is now being used to more easily identify hot-spots, dead zones and bottlenecks. New products, or those needing particular marketing support, can be moved to hot-spots.

If money has been spent on a marketing display, for example, what was the effect on traffic? The answers can now be exact, and the data can be drilled into. Queue management is another key application. Minimising the amount of time that customers spend in the checkout line is improving customer satisfaction and reducing the risk of missed sales.

In these ways and more the new VA in the Box development and edge analytics – which have no license fees and emphasises simplicity and rapid deployment - is shifting the technology away from big-budget, speculative applications to everyday uses where it is actually making an impact.

So while ensuring security and reducing risks remains a key driver for most buyers of video technology, for a growing number that's just the starting point.