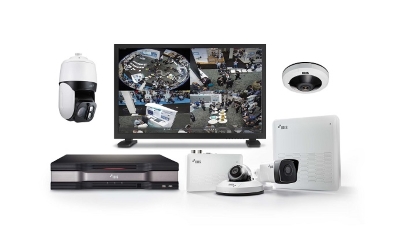 Jamie Barnfield, Sales Director, IDIS Europe speaks to IFSEC Global about how amid increasingly fierce competition, it's a good time for installers and integrators re-evaluate overheads – including the oft-hidden cost of technology partnership – to reduce 'total cost to serve'?
Your first question might be: what is Total Cost to Serve (TCS) and how do I calculate it? In accountancy terms it's calculating the true profitability of your customer projects and contracts based on your business activities and overhead costs.
This is something small to mid-sized companies rarely have the time to analyse. Sales staff tend to look at a project or a maintenance contract in terms of revenue and margin.
Operations and engineering teams will think about engineers' time on site and estimate maintenance callouts across a year. And the finance department will take all that into consideration alongside salaries, office space and other overarching running costs.
So the cost to serve a specific customer is typically done on gut feel and intuition. And much of that cost is often hidden and not easily calculated.
So let's examine an example with some 'low hanging fruit' in terms of easy savings: the cost and return on investment of working with multiple surveillance vendors.
1. Compatibility
Of course, many customers insist on mix-and-match, best-in-breed technologies when designing surveillance, access, intruder and other security and safety systems. These tailored, professional services are the cornerstone of most mid to large systems integrators.
But there's often no real cost benefit to integrators for implementing separate cameras, storage, software and network accessories to build a surveillance solution, particularly for smaller and medium-sized applications.
A good one-stop-shop assures seamless compatibility and functionality across all hardware and software.
This makes designing and pricing jobs easier as engineers are unlikely to run into connectivity issues. Not requiring any built-in slack or margin for error, your bids can be more competitive and likelier to win contracts.

2. Faster incident resolution
Likewise, it's far more challenging for engineers to deal with a multi-vendor network. Firstly, if one camera or device fails or becomes compromised, it can take far longer to identify the problem – and delays cost money.
As most engineers know, hardware manufacturers are great at blaming software vendors for problems and vice versa. Both parties are also adept at blaming network configuration – a problem you'll not likely encounter with a surveillance vendor's accessories (switches, PoE extenders, storage devices, etc).
Working with an end-to-end surveillance provider means faster resolution dealing with one technical support department and that saves time and money.

It's likely to improve customer satisfaction following smooth and hassle-free implementations, commissioning and handovers. That results in a much bigger chance of picking up those attractive maintenance and monitoring contracts.

3. Better sales planning
For mutual success, partnerships need careful nurturing. But most installers and integrators give little thought to regular meetings and joint business development activity that they assume happens efficiently enough as a matter of course.
But there's the cost of taking staff off the road or away from their day jobs to attend sales and update meetings, not to mention attendance at often boozy events lasting a day or more. Most surveillance hardware and software vendors have roadshows, breakfast meetings, golf days and everything in between.
Vendors apply pressure on your staff to attend and extend invites to customers to put 'bums on seats' and justify costs. And of course, there's the added headache of staff either being eager, or reluctant, to attend, depending on the event's appeal and location.
Remember, these events are designed to inform your business development managers, account managers and engineers on what surveillance technology can do today and what it could do six months or a year or two from now.
But how realistic is it to expect staff to retain such information from myriad vendors and modify sales activity accordingly?
You only deal with one point of contact to sell, design and build an entire surveillance solution
Working with a one-stop-shop supplier lets everyone in your team stay focused, with less distraction and room for muddle. Your staff will only need to deal with one point of contact in order to sell, design and build an entire surveillance solution.
Your team will also find it easier to master the technology they work with – becoming well versed with everything from analytics and new camera tech to improved storage efficiencies and everything on the developer's roadmap.
This allows you to intelligently plan upsell activity to existing customers and use technology innovations to offer new opportunities. The deep expertise you will soon develop with a single-solution vendor will also give you a competitive edge.

4. Profitable maintenance contracts
All the benefits reaped during implementation, such quickly identifying and fixing issues, pay off yet again when it comes to those all-important maintenance agreements.
You're also less likely to be caught out by products being discontinued. Technology innovation is usually a good thing, especially when you're ahead of the game with sales. But product changes can be bad news for maintenance agreements.
Account managers must factor in the cost associated with discontinued products. That's more difficult when they're dealing with equipment from different vendors.

The price of replacement cameras is generally charged outside of the agreement or equipment lifecycles can be built into the service contract. However, the cost of replacement accessories is often missing from the equation.
Often, the maintenance provider is left to pick up the bill for new wall mounts or brackets, plus the associated engineering time. Account managers and engineers can mitigate against these unforeseen costs by working with one vendor to gain a clear understanding of when unsupported and obsolete products are likely to cause an issue.
Upgrading one piece of kit in a multi-vendor system is also likely to mean reconfiguration work for – or worse, upgrades of – other equipment, all of which erodes profit margins. An unexpected bill is likely to result in conflict, particularly if customers signed up for a planned, preventive and predictive maintenance contract.
End-to-end solution vendors offer forward and backward compatibility: the seamless connectivity and functionality of the latest innovations, but with older technology. To take advantage of warranties, engineers only need to register products with one vendor.
All that taken together can mean big savings in time and money.

5. Simpler, more effective cybersecurity
Achieving best cybersecurity practice across any security implementation is perhaps one of the biggest challenges faced by installers and integrators today. Maintaining security policies across a networked surveillance system becomes harder still in a multi-vendor environment.
Engineers often need to configure individual devices, which slows down deployment and brings with it unwelcome opportunities for human error.
Many cyber breaches result from failure to apply best practice, particularly when installing large systems that require hundreds of device passwords.
For convenience and speed, engineers used to save passwords in spreadsheets residing on unencrypted and therefore vulnerable hard drives. Saving time often creates vulnerability, as it does when engineers use a series of passwords that are easy to remember and easy for hackers to guess.
Today, installers and integrators cannot afford to take those risks. Penetration testing after deployment can result in expensive rectification and re-engineering or worse. A breach traced to sloppy processes could leave the installer liable.
This challenge can be overcome by using true zero configuration, plug-and-play technology that eliminates that need to manage every device with a corresponding password. One-click technology utilised in end-to-end systems not only speeds up deployments but helps maintenance engineers automatically and easily propagate every device with new firmware.
Remember these many, compelling benefits of a one-stop surveillance shop the next time you hear the phrase 'total cost to serve'. Don't dismiss it as another piece of meaningless business jargon – it could be your key to finding new competitive advantages.
IDIS is exhibiting at IFSEC International 2019, taking place 18-20 June 2019 at ExCeL London (stand IF1110). Book your free ticket now by going to clicking here.