At a time of crisis video will prove its worth
James Min, Managing Director, IDIS Europe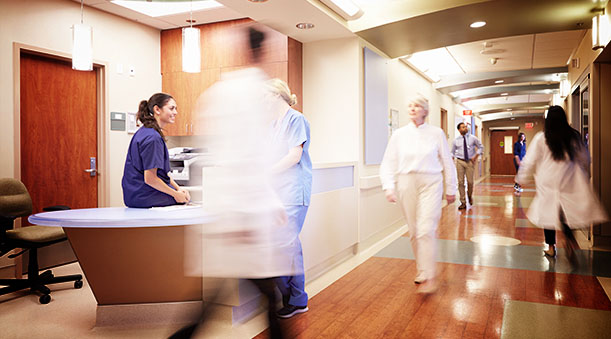 The Covid-19 pandemic is only just taking hold globally. And it's becoming clearer by the day how far-reaching its impact will be. From food to finance, from public events to politics, there's going to be no 'business as usual' for many months to come.
So how resilient and how useful will our video surveillance infrastructures prove to be?
As organisations adjust to the changed circumstances, security departments will have a key role to play. And as they come under greater pressure the investments made in video surveillance capability could really pay off.
With large numbers of staff predicted to be sick or self-isolating – up to 20% at any one time, according to the latest estimates in the UK – all the normal stresses faced by organisations will be amplified. Maintaining security and ensuring that working environments remain safe, will be crucial.
Video surveillance solutions making use of the latest deep learning advances are designed to take pressure off hard-pressed security teams – and also to improve surveillance outcomes.
Operational efficiency – now more vital than ever
One simple example: virtual line-cross analytics can be set up rapidly to help monitor exclusion zones and trigger automatic alerts. Another is fall detection, which can automatically spot if somebody trips or stumbles.
Deep learning analytics provide more accurate and reliable detection of such events, with fewer false positives, which means better, and more targeted responses. With control rooms and security teams under pressure to redeploy to critical, front-line duties, the ability of video analytics to take some of the pressure may prove crucial.
What happens when security managers and team leaders themselves are in self-isolation? Remote applications and client software can ensure they're able to keep working. Mobile apps can give them VMS-level functionality, including: live view, playback, searching, bookmarking, PTZ control, mobile dewarping for 360-degree fisheye cameras, event notifications and more - in fact everything they need to run their own satellite video control operation, wherever they are.
For more efficient command and control, VMS can now be easily set up with simple rules to allow targeted notifications to be sent to individuals and groups, via SMS or email.
And now may be the time to make better use of the audio functions commonly found on many IP cameras: instructions, advice and warnings can be given from the control room to save over-stretched team members from being dispatched.
Health & Safety – identifying risks using video
There is a renewed focus on thermal imaging technology as a potential tool for identifying raised body temperatures, as indicators of fever and therefore infection yet the technology remains unproven. Longer-range deployments that take readings from a distance result in false positives and run the risk of causing unnecessary fear and operational disruption. Yet there is more optimism for shorter range applications used as an indication of potential infection rather than a positive diagnosis.
These and edge analytics cameras can be easily added to existing systems to provide automated alerts at key points, most obviously entrances. Having such intelligence could allow security and health and safety teams to intervene more quickly.
They can also make use of the advanced search capabilities offered by meta filtering, which will allow them to automatically review recorded footage and track an individual's movements across the site, identifying areas they went, and people they came into close contact with.
Using metadata may also help site managers to more quickly understand and adapt to changing footfall pressures at healthcare facilities, with rapid and easy-to-use heatmapping functions giving insight into the way people move around and congregate in key locations, including temporary care centres.
Of course the risks posed by crowd control failings can be managed the old-fashioned way, by managers and staff on the ground watching what's going on. But video heatmapping reveals pinch-points and recurring hotspots from a distance and can highlight risks that hard-pressed front-line staff may overlook because they are so busy.
Security operations under pressure – video takes the strain
Finally, as normal operations come under pressure, it will be more important than ever to maintain good security. So all those video surveillance tools we've been investing in over the last few years may prove more vital than ever – whether that's the latest 360-degree cameras giving a complete view across all areas, in all lighting conditions, or the latest analytics giving early warning of behaviour such as shoppers attempting to bulk-buy scarce items.
Much will change in the next few weeks – video will be one of the tools we have to manage that change safely.