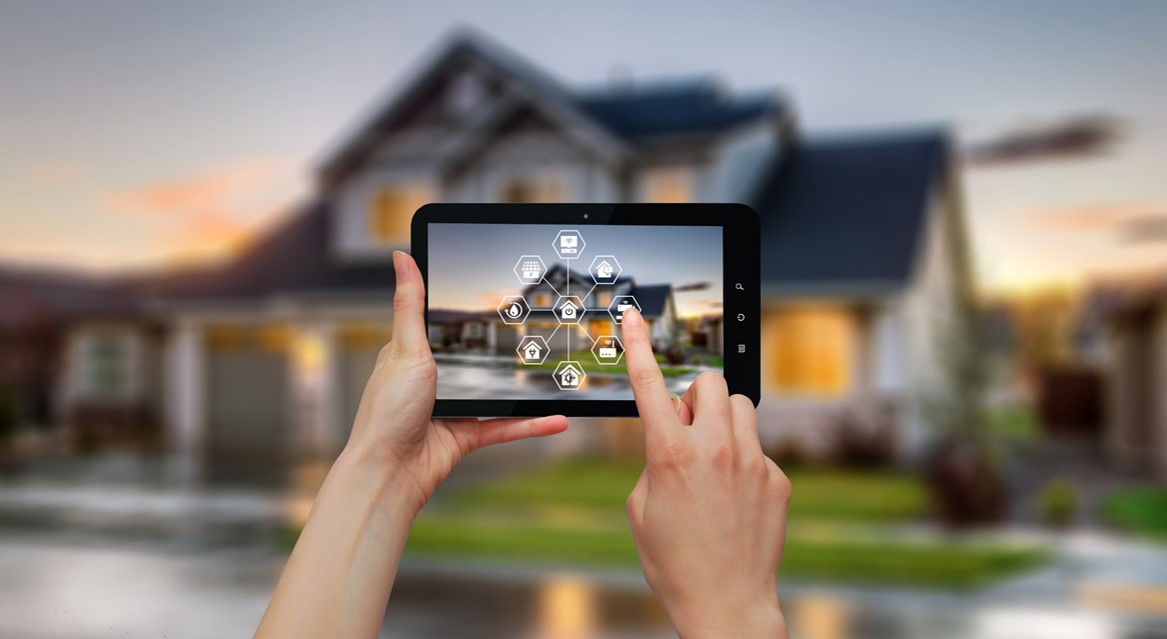 Jeff Montoya, Eastern Regional Sales Director, IDIS America
Home and business automation solutions – 'smart homes' – are an important growth sector, a fact underlined by Google's recent investment in ADT.
There are lots of reasons why both homeowners and small business managers are looking with increasing interest at these solutions, and why 12%+ compound annual growth rate (CAGR) is predicted over the next five years according to Adroit Market Research, including the widespread use of smartphones and growing implementation of IoT technology. And we may see that COVID-19 accelerates a trend that was already established.
For a start, with the pandemic forcing whole populations to stay at home for weeks on end, it's hardly surprising that people have looked for ways to improve the living spaces where they now have to spend much more of their time. For some that may mean redecorating, improving use storage, or discovering a new interest in gardening. For others, upgrading technology is on the rise, with Amazon reporting a huge increase in the use of voice tech in the home.
Of course, smart homes offer the appeal of being cutting-edge and impressive as well as adding value to the home - but the benefits are more than superficial. Smart home solutions, such as Control4, promise to make life easier, with a whole range of automated functions, and at-a-touch remote control of everything from thermal comfort and lighting, audio speakers, smart TVs, smart plugs that can control a range of devices, and even robotic vacuum cleaners.
The ability to adjust utilities remotely or automatically such as cooling, heating, and lighting will allow improved energy efficiency and cost savings. Users will be able to see how much power their homes are using, and make adjustments accordingly: no more rushing out and wasting power because you've forgotten to adjust your heating or air conditioning, you can fix that on the move.
Yet one of the increasing draws now is security – and in particular, video surveillance.
Security is an area where there have been reports of increased anxiety during the pandemic, with people under additional stress worrying about social order, and behavioral norms being disrupted.
Unaccustomed to having to queue for basic necessities, seeing healthcare systems under stress, or watching peaceful demonstrations escalate into violent protests and looting, it's hardly surprising if some people have become concerned, and felt the urge to hunker down and prepare for the worst.
This is underlined by a report from Grand View Research, that valued consumer spending on home surveillance cameras at USD 3.71 billion in 2019 and predicts a CAGR of 15.7% from 2020 to 2027. Today North America dominates the market with just over 40% of market share, which is unsurprising considering the FBI, reported that in 2018 a burglar strikes every 25.7 seconds in the US.
And commercial-grade video vendors and their AV and security integrators are well positioned to capitalize, not only because professional cameras have become more affordable, but they are inherently more cyber secure and deliver better image quality than cheaper domestic products. When integrated into smart home interfaces they also feel more normal to use and control. Real-time and recorded footage can be viewed on the same easy and convenient home automation interface used to manage heating, lighting etc., on users' phone or tablets.
With the latest home automation systems, homeowners now have the reassurance of high-performance surveillance that delivers high definition image capture in all lighting conditions. And they can choose from a wider range of robust, specialist cameras, including panoramic fisheyes.
With these they can now have a complete view of their property, from the boundary to the building exterior, to vulnerable entrances, to any room inside they want to check on – even remotely with no noticeable latency. Plus, visible, high-grade cameras are a strong deterrent, and for good reason. They offer many potential uses and benefits for neighbourhood communities. For example, signs of trespassing or suspicious activity can be quickly checked out, with easy playback, and warnings along with footage can be shared via community social pages or presented as evidence to the police.
There is also increased uptake of the same technology for small businesses. The pandemic may also be a driver for accelerated adoption due to the need to reduce costs and shrinkage and maintain security during lockdowns.
Smart building technology, was previously the preserve of big business, but today smart home automation is also benefiting smaller businesses and can prove particularly useful to bars, restaurants, salons, gyms, and locations where heating, cooling, music, video and lighting are important for creating and maintaining ambience.
Business owners are under increased pressure to save money and operate efficiently, and the ability to automate lighting settings or music playlists can make operations that much easier. Busy managers can more easily keep an eye on their premises while they are doing other things – watching over storage areas or cash desks for example. And if lockdowns require premises to be shut, it's even more important to be able to remotely manage and secure them with the ability to visually view camera feeds and playback footage.
At the most fundamental level smart automation tools make occupants more productive, with lighting, thermal comfort, air quality, physical security, and ambience control at lower cost - and with less environmental impact - than buildings that are not connected.
And this renewed interest means that the latest professional grade video security solutions will be top of mind and easier to access than ever.