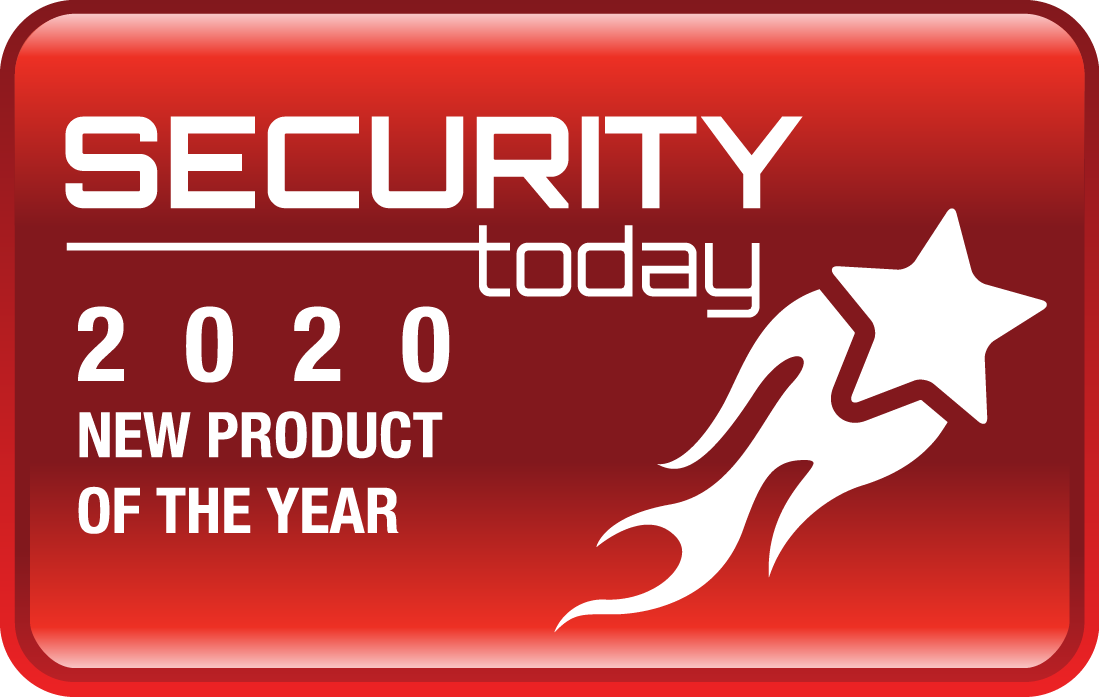 End-to-end video tech for the logistics industry that delivers long term value and functionality for the COVID era
IDIS, a leading video tech manufacturer, has been honored with a prestigious security industry award. IDIS End-to-End Video Tech for Logistics has secured the 2020 Security Today New Product of the Year Award in the application security category. IDIS has tailored its video solutions to tackle the wide range of challenges facing logistics and distribution centers, whose operations and supply chains have been tested to the limits by the coronavirus pandemic and its ongoing consequences. IDIS technology is enabling them to respond proactively in the COVID era and enhance security, safety, and operational efficiency.
Advanced video solutions from IDIS comprise a range of IP cameras, NVRs, network devices, video management software (VMS), and analytics that all seamlessly connect to deliver rich functionality. The IDIS 12MP IR Panomorph Super Fisheye has been a great success in the sector as it can replace 3-4 fixed lens cameras. Thanks to its text-in functionality, true WDR and IR up to 50 feet, one fisheye can capture exceptional footage of three loading bays and associated stock in all lighting conditions. Combined with the powerful enterprise-level IDIS Solution Suite VMS, users benefit from complete situational awareness of internal operations, traceability of stock, reduced shrinkage, and refined operational efficiency, while better supporting compliance with health and safety regulations.
The latest IDIS Deep Learning Analytics (IDLA) functions dramatically speed up investigations with metadata filtering. This capability makes it easier for operators to detect and respond to suspicious activity such as people loitering or unusual vehicle activity at perimeters, and monitor entry points to protected zones and throughout hazardous or secure areas, such as loading docks and high value storage areas.
IDIS will also soon launch its AI Box (DV-2232) for COVID-19. Powered by the industry's most accurate IDIS Deep Learning Engine and compatible with IDIS Deep Learning Analytics (IDLA), the AI Box for COVID-19 is a simple add-on appliance that's compatible with existing IDIS cameras and DirectIP NVRs, eliminating the need for complex analytics software or edge VA cameras. It helps logistics companies adhere with occupancy density, social distancing, people counting, and face mask detection. In addition, the new AI Fall Detection analytics that are slated to be added to IDLA next year will transform responses to slips, trips, and falls, which account for the second most common accidents in logistics and distribution settings. AI-assisted notifications that identify a person falling will enable operators to rapidly dispatch first responders to administer vital first aid and quickly investigate to determine the cause of workplace accidents.
The Security Today New Product of the Year Awards, now in their 12th year, honor the outstanding product development achievements of security equipment manufacturers whose products are considered to be particularly noteworthy in their ability to improve security.
Security Today editor in chief Ralph C Jensen noted that "New products and technologies are the backbone of the security industry. Manufacturers are once again stepping forward with solutions that will impact end users' safety and security. The products we have seen entered in this year's competition are the best of the best."
Andrew Myung, President, IDIS America, added "We are delighted to receive this accolade as it highlights how well-positioned IDIS video technology is to target the buoyant logistics sector, which has been a huge boost in eCommerce. COVID-19 has not only sped up the move to online shopping, it's opened up new upgrade opportunities as companies look to leverage their existing surveillance solutions to adhere to safe and hygienic working practices to prevent further the spread of the virus and avoid expensive partial or full shutdowns of operations."
IDIS delivers solutions to logistics customers globally including one of the largest pharmaceutical distributors in the United States; for the Dutch national postal service, PostNL; one of Southern Europe's largest distributors of industrial goods; and countless small logistics operations. These range from well-known haute couture designer brands and fresh food distributors, to supply hubs for high street clothing chains and a 4000-camera system at one of South Korea's largest distribution centers.