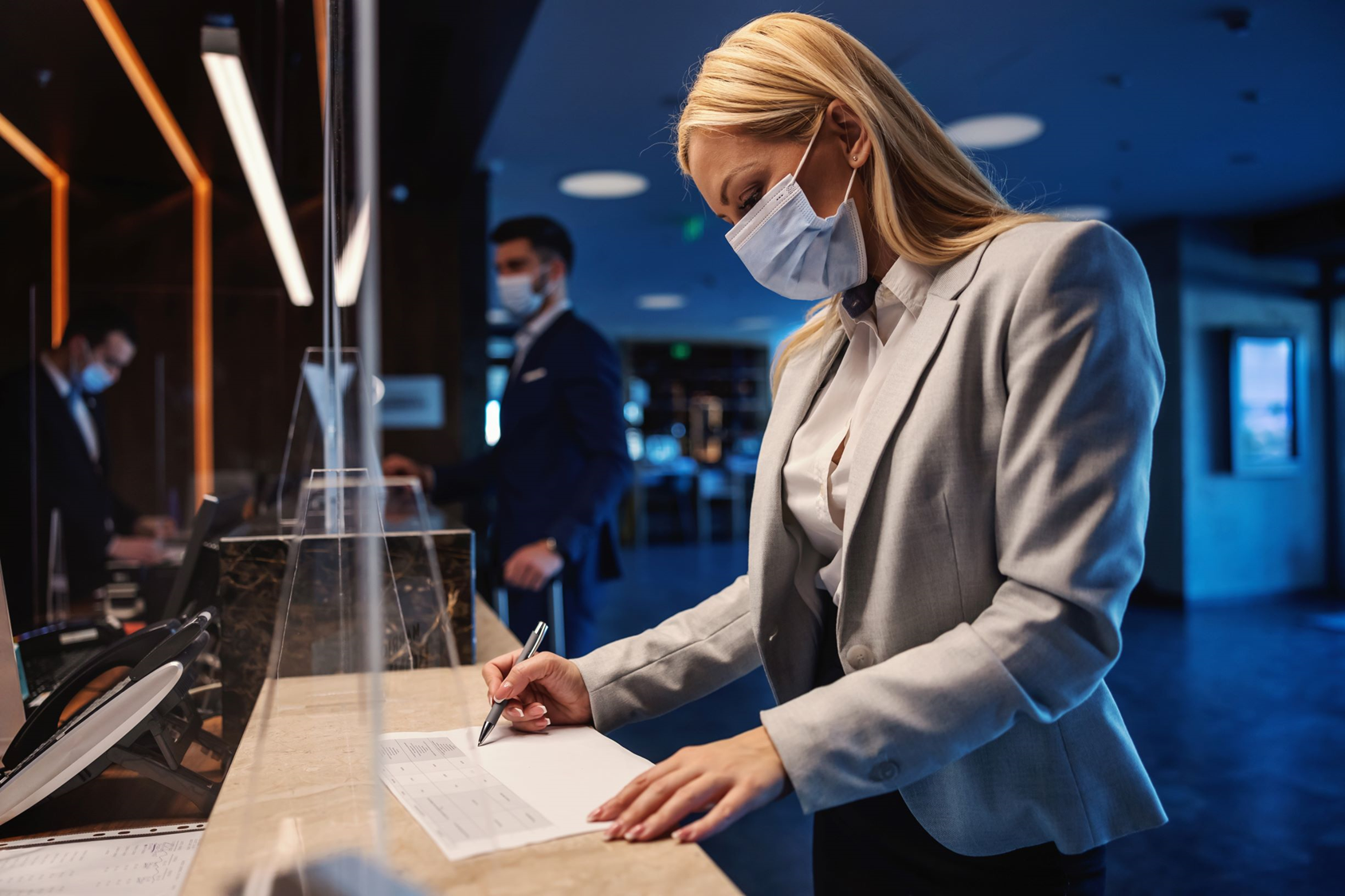 Jason Burrows, Regional Sales Director, IDIS America
It feels as if we're all about to emerge blinking into the sun, and after a lost year of pandemic lockdowns and canceled trips, the possibility of a decent summer season is finally just weeks away.
For most Americans - almost three-quarters according to one recent survey from CNBC - that will mean taking a vacation in the U.S. and staying closer to home, as concerns remain about traveling overseas.
For those countless large and small businesses across the country connected with hospitality and leisure, the expected boom in spending is welcome news. And, it's welcome also for the security tech providers who are now well placed to help them cope with the expected influx of customers.
For many hotels - as well as restaurants, bars, and visitor attractions - the prospect of record-high customer volumes offer a chance to repair stressed balance sheets and shake up operations that have become a little rusty.
But a sudden influx of tourists in large numbers could be stressful too, even for businesses that are used to fluctuating seasonal demand. Customers who are used to lower prices and excellent service in their favorite overseas destinations are likely to be quite picky – and they may be frustrated by the fact that, in many U.S. resorts, availability is limited and prices are at a premium.
Adding to the pressure will be lingering concern about infection risks, particularly among older and more vulnerable customers, and the need to operate safely as the country takes its first tentative steps back to normalcy.
So don't be surprised if crowd control, and managing lines of people, is a more sensitive issue than previously for many leisure businesses. As temperatures rise, so does the potential for conflict this summer, with its heightened expectations combined with uncertainty, perhaps more than ever before.
So how can security professionals provide video tech to help?
Affordable, easily deployed camera systems, powered with AI-driven analytics, have more than proved themselves over the last year to be great tools for automating much of that crowd control function. In high-pressure settings from grocery retail, shopping malls to logistics centers and education facilities they've made a vital difference, providing the technology needed to facilitate automated face-mask detection.
Today's video technology, when set up and used as part of integrated security and site management systems, can significantly help leisure and hospitality businesses cope with - and make the most of - the expected surge in consumer demand.
These umbrella systems linking video with access control, PA, visitor management, fire, safety, and other core functions are no longer expensive, thanks to easy, off-the-shelf integration.
No longer requiring specialist customization, they're easy to install, maintain, and extend - and are well within reach for most hospitality businesses.
And while they are more powerful and offer more functions, they're designed with ease of use to solve problems that go well beyond security. Benefits now include the ability to operate more efficiently, improve customer satisfaction, and access valuable data about important aspects of the business, including customer behavior.
Linking video with access control means that each time a room is entered – whether it be a guest room or a staff-only area – it can be saved as a video event. The use of wireless, touchless locks not only solves the problem of lost keys, it eases hygiene concerns, as well. And easy integration with back-of-house hotel management software allows for a smoother check-in experience and faster guest access to services from concierge to cleaning.
All this takes pressure off staff and contributes to a better guest experience. And, of course, in the event of a serious incident, video linked with access control makes it easier to remotely lock down rooms or entire floors, if needed.
For systems integrators, it's now a simple and straightforward process to set up highly accurate smart camera systems to monitor area occupancy levels and trigger warnings directly to front-line staff if bottlenecks build up.
This allows for timely intervention and reduces the chances of people becoming frustrated. And it can be done without tying up busy front-line teams or requiring constant vigilance at the door, in the lobby, or wherever lines of people are likely. AI camera tech can now do the continuous watching without getting tired or frustrated.
The same detection and analytics systems can be integrated with a PA system to enable automated reminder announcements and guest courtesy messages to be triggered. The analytics, such as virtual lines, are easy to set up with flexible rules giving the customer a wide choice of detection events and actions.
This is not just for the benefit of customers. Staff will also need looking after as they face the pressure of working long hours under conditions of peak demand. Today's flexible camera systems not only reduce some of that workload by sending alerts to mobile devices and allowing quick responses and more efficient working practices, they, of course, provide enhanced security, as well.
Parking lots are a particular risk area and setting up effective video surveillance - and making sure cameras are visible - provides both deterrence against wrongdoing and reassurance for customers and staff.
For greater peace of mind, and to meet duty of care obligations in higher-risk situations where frontline staff may be isolated or under particular stress, surveillance systems can also be integrated with proven tools such as discreet, wearable personal alarms.
Thanks to advances in metadata processing, analytics now also make it easy to search through video footage to find people and objects of interest. Combined with ultra-high-definition indoor and outdoor cameras, which allow comprehensive area coverage much more affordably than in the past, this can allow the movements of a particular person or group of people to be rapidly pinpointed, and a meaningful evidence trail to be retrieved. Objects and vehicles can be located, too. With these tools, for example, finding a lost child or family member becomes much faster and easier.
So as a large and vital part of the economy swings back into life – and businesses gear up to trade at full capacity – the message from the security industry is that we are here to help.
We have proven video solutions that are quick to implement, will reduce stress, improve efficiency, and ensure a secure, warm welcome.