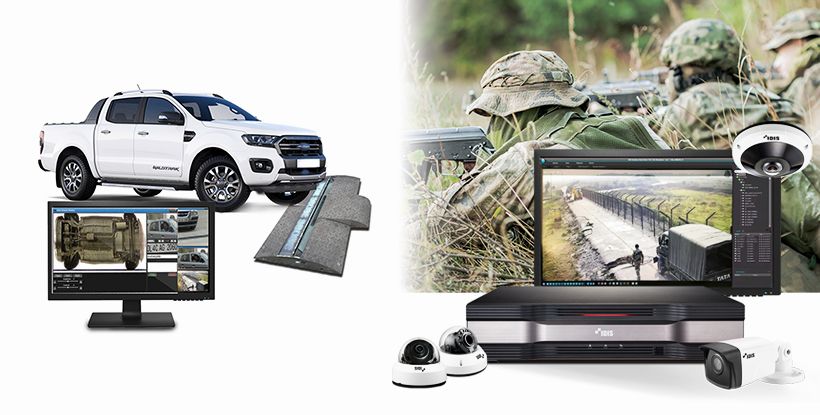 Rahat Jain, Managing Director, IDIS India
After enduring the severe impact of the COVID-19 pandemic, India is now going through a staggering economic transformation and bounce back.
New policies implemented by Prime Minister Narendra Modi's government are helping India to realise its potential as one of the world's fastest growing economic superpowers. According to The Economist, India's economy has grown by 40% since 2014, only China has grown faster in the same period.
The International Monetary Fund (IMF) has projected that 8% growth this year will be the highest among big countries and by 2027 India will be the world's fifth largest economy, with a GDP of approximately US$5 trillion. And today it boasts more than 100 unlisted start-ups worth over US$1 billion, third only to America and China.
Increased investment driving growth
Growth is predominantly driven by the domestic market, fuelled by a new high-tech welfare system that has redistributed wealth, and the transformation of financial systems that have replaced a reliance on cash, underpinned investment, and supported increased tax collections.
India has also quickly expanded into renewables and clean energy, capitalized on the shift from Chinese supply chains, and built on its world dominance in the IT sector.
With an expected additional 90 million people set to join the workforce by 2030, India has a competitive edge and cost advantage as a global technology and corporate services hub. As a result, investment continues to gather pace, with organisations looking to set up and grow in modern commercial offices, campus style business parks and multi-use developments (MDUs).
To keep pace with this economic surge, India's infrastructure is being enhanced at a rapid rate. The national highway network is over 50% longer than it was in 2014, the number of domestic air passengers has doubled, and air freight volumes are up by 44%.
Advanced surveillance solutions take centre stage
And it's the increased government infrastructure development that is driving much of the demand for high-quality and trusted video technology.
While adoption of advanced CCTV is still a relatively new trend across many Indian sectors, there is increasing awareness that high-definition cameras are needed to provide the evidential-standard coverage best able to tackle crime and enhance public safety. This awareness of the need for enhanced security goes hand in glove with large government projects and urban investments.
Despite the rapid surge in demand, understanding of the cyber risks that can come with some video surveillance systems means that cybersecurity is top of mind, especially when it comes to government and critical national infrastructure projects. The increase in related threats and recent high-profile cyberattacks across the world have gained considerable attention from stakeholders, meaning cybersecurity and privacy concerns are expected to be key considerations in purchasing decisions moving forward.
This has led to large contracts being won by manufacturers that place cybersecurity as a priority with many users steering clear of vendors with a history of vulnerabilities, such as remote backdoors. Large private and public sector organisations are also looking for seamless plug-and-play interoperability and one-click configuration that streamlines cybersecurity with mutual authentication and significantly reduces complexity during implementation as well as the risk of cyber loopholes for large and multi-site deployments.
Transformational technologies
Customers are also eager to adopt video analytics as they become more affordable and make cameras more useful. This is resulting in increased adoption of transformational technologies such as AI, IoT, business intelligence and forensic analysis.
Edge AI is set to hit a sweet spot and deliver faster insights and better security, while overcoming bandwidth constraints and storage burdens, and providing users in India with the analytics tools they need. These include AI-powered object, loitering, line cross, and crowd detection; object removal; and facial recognition.
AI and deep learning video will play a critical role in the safety and security of expanding sectors such as chemical production, power generation, data centres, and logistics and warehouses. There's also an increased focus on security across public transportation networks, notably railways, which is also driving new project opportunities and upgrades. We're seeing continued demand in road and rail where the need for intelligent, high-performance video surveillance has gained significant traction.
Adopting AI-powered video means users can filter out the frequency of false alarms associated with real-time video monitoring particularly across these large applications, and thereby speed up detection, verification, and incident response. Customers also want to benefit from metadata that provides classification, identity, and context to video streams, allowing operators to organise, search and retrieve intelligent information from huge amounts of video footage quickly and easily, in turn reducing costs and boosting the efficiency of the process.
Indian retail, while highly fragmented, continues to emerge as one of the most dynamic and fast-paced sectors. It is expected that modern bricks-and-mortar retail will grow at around 15% CAGR up to 2025. As consumer spending power and competition increases, AI appliances will be best-placed to provide essential in-store and customer intelligence at the right price point to meet the demand for accurate people counting, heatmapping and queue monitoring to enhance the shopping experience and boost sales. End-to-end solutions are also well-positioned to meet the budgetary as well as security and safety requirements of supermarkets, fashion chains, luxury boutiques through to fast-food and dining.
A digital savvy and price conscious market
With businesses and organisations growing so quickly, users want video management software (VMS) that is cost effective and easily scalable. And with India's advanced IT sector, many organisations view traditional VMS pricing structures as unfair, leading them to seek alternatives to well known vendors that can reduce operating expenditure and offer a lower total cost of ownership (TCO) over the lifecycle of their video solutions.
Organisations also want the assurance of infinite scalability, which will allow them to manage an unlimited number of devices and sites as they continue to expand. This means demand for a modular approach and only paying for the functions and features that meet their immediate security and safety needs. And a forward-thinking approach to seamlessly add more advanced functionality such as federation services and deep-learning analytics.
Indian consumers and businesses are well known for being digital savvy and price sensitive. Unsurprisingly, users are also looking for software that doesn't come with high annual maintenance fees or device connection costs that will have a significant impact on operating expenditure, and delay future system expansions and upgrades.
Demonstrating futureproofed investment in video architecture is key to winning new projects. For example, customers already know that computing at the edge means that the processors inside cameras are now powerful enough to run AI processing locally, so users want the assurance that when they are ready to adopt edge AI cameras they can still encode and stream without the need or cost of upgrading software.
With so much investment taking place, it is an incredibly exciting time for the country and its people. The establishment of a rapidly growing, high-tech, and diversified economy is leading to India being the new frontier for state-of-the-art, intelligent video solutions.