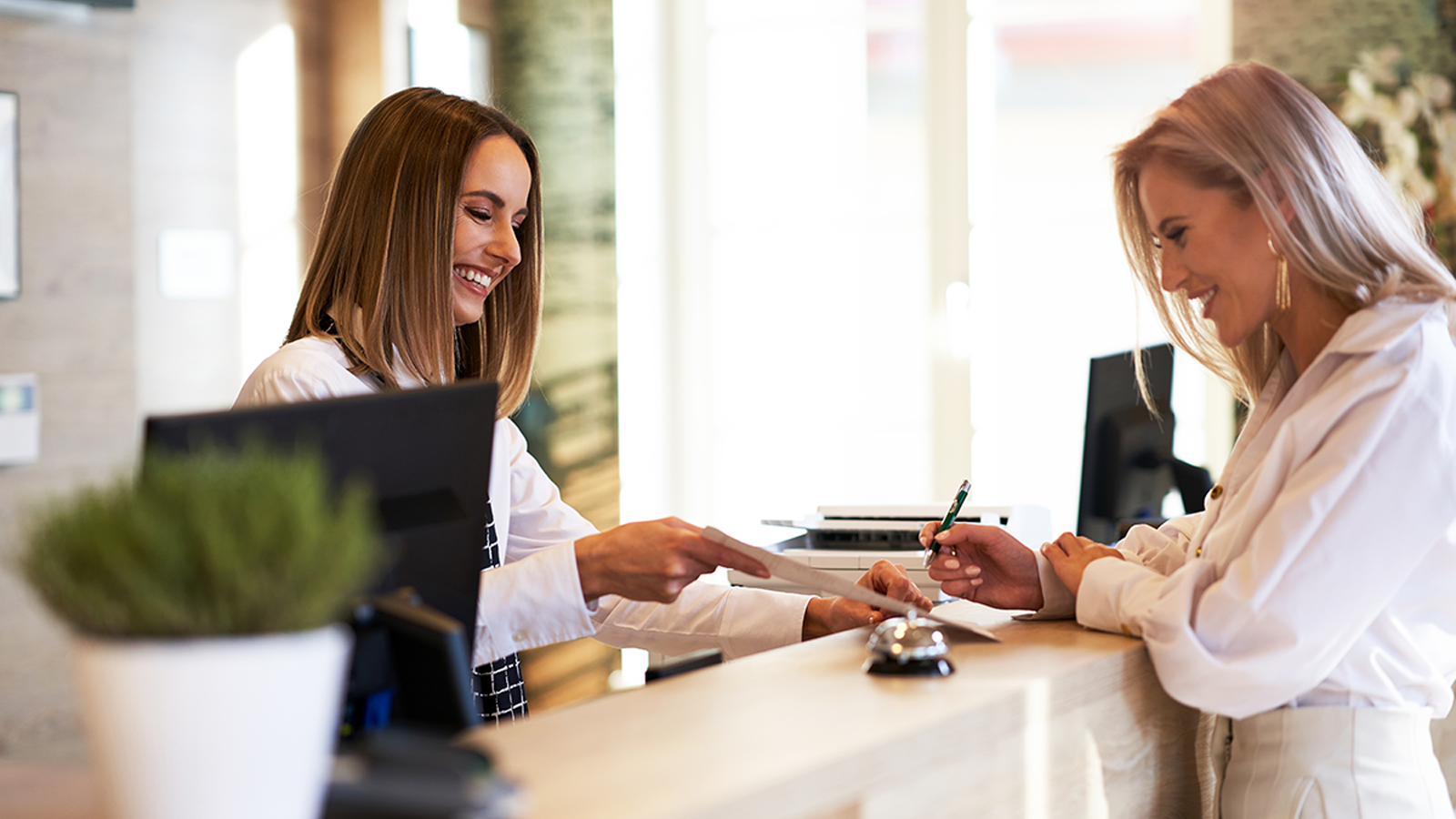 Jamie Barnfield, Senior Sales Director, IDIS Europe
For hotels, positive customer reviews online have become crucial. Where business travel is concerned, most organizations now operate without travel departments, leaving staff to choose and book hotels themselves. Leisure travelers continue to shift away from package holidays with many preferring to design their perfect trip by searching out hotels and flights separately. 
Package holiday firms are also eager to ensure positive reviews, understanding they are key to sales. Holiday reps will be pushing travelers to complete surveys before they check-out or following up with email, ready to highlight the hotels receiving top marks across next year's websites and brochures. Look out for those summer sun adverts and early booking deals filling newspapers, and popping up on our screens, before Christmas is over.
Several bad reviews and guests look elsewhere
Reviews are key, and it only takes few negative scores scattered among outstanding testimonials to drag down average ratings. We all understand that an isolated bad experience might not show the full picture, and some people can be unreasonable, fussy, or plain malicious. Yet on many hotel websites, customers can sort by average reviews and even check boxes that only display hotels that are receiving top marks, and don't read those minor gripes, one-off incidents, or complaints around services and facilities such as restaurants, spas, and gyms that potential guests might not even be planning on using.
Only when hotels are in the same city or resort, and have the same star rating and similar pricing, will customers usually start to drill down and read the most recent testimonials.
Often there's a pattern to the criticisms and it's that pattern around key service areas that matters most. If multiple guests complain about the same things - that they were kept waiting too long at reception, that rooms weren't ready on arrival, were not properly clean, that service and hygiene was poor at the breakfast buffet, or safety or security was lax - then customers will definitely be put off.
Complete visibility of back and front of house
Of course, hotel operators, managers and back-of-house team leaders are acutely aware of this. They are also under pressure to keep their operations efficient - and profitable - in unpredictable trading conditions as inflation bites, as businesses cut back on travel expenditure, and as the cost-of-living crisis starts to eat into the affordability of those treasured couples' and family holidays.
So, hotel managers need a clear view what's going on across their operations, both front- and back-of-house. At a time when many are feeling unprecedented pressure from under-staffing, good video systems are really helping.
With the awareness that CCTV enables, including the ability to monitor multiple locations remotely, managers can identify problems early and take action to fix them. And if complaints are made, they can be properly investigated and more quickly resolved.
Take just one specific example: the all-important breakfast experience. Few things matter more to hotel guests, and hoteliers know that a customer who is unhappy about food and service at the start of the day is more likely to leave a poor review.
Discrete, compact cameras used in dining areas, bars and kitchens will not only reduce the risk of that happening but also help to tackle multiple problems, driving efficiency and reducing losses.
Using video to improve the guest experience and tackle shrinkage
Video surveillance can be used to remotely verify that staff are following food hygiene protocols, for example thoroughly cleaning and disinfecting preparation areas; it can alert to overcrowding at breakfast buffets or queues of people waiting to be seated; monitor staff and customer interactions, to help with training, and to reinforce high levels of customer service; it can monitor customer safety while also helping to protect against bogus accident claims; and it can be used to identify potential fraudulent activity both at-table and at pay points.
In the kitchens, as well as monitoring hygiene practices, video can deter and detect theft of high-value food and other catering supplies, and allow rapid investigation of stock discrepancies. It also allows workplace health & safety to be monitored and verified, and for a record of events to be retained.
Driving operational efficiency with deep-leaning video analytics
And a new generation of affordable, easy-to-use analytics, is also coming into play.
Camera performance has long been enhanced by analytics functions - including active tampering alarms, motion detection, auto-tracking, and trip zones – and now analytics are becoming increasingly accurate, useful, and affordable thanks to developments in neural networks and deep-learning algorithms.
Automated functions will reliably spot activity in and around hotels, including loitering in target areas, and give early warning of potentially suspicious behaviour – for example someone hanging around in reception areas, car parks, delivery zones, high-value storage areas, near entrances and internally in corridors, near unmanned counters or food preparation and display areas.
Analytics can send warning notifications if emergency exits are blocked, helping compliance with fire regulations; they can provide highly accurate line cross detection around perimeters; and alert operators to prohibited parking.
They can also help take pressure off duty managers with functions applied more widely such as heat mapping, and queue and occupancy monitoring focused on specific locations and pinch points. The latter gives real-time alerts that allow staff to be diverted if areas such as reception become overcrowded; while the former provides valuable business intelligence around facility usage which can underpin a strategic review-of-operations, and help hotels achieve new efficiency gains.
More recently, analytics have been developed for infection-safe operations, to make it easier for premises to continue operating during pandemic conditions, with functions including automated detection of building occupancy, social distancing, and mask-wearing. These simple but effective tools can be used to trigger reminder announcements, including for staff in service and food preparation areas, and help hotels to adapt quickly and demonstrate compliance with regulations.
Hotels and hospitality businesses are making ever greater use of all these functions that video provides. It's a technology that gives them the opportunity to stay ahead in increasingly competitive markets, with a more accurate and complete picture of activity across their premises and grounds - from car parks to stairways, from interior corridors, pool areas, and gardens, to reception lobbies. And video surveillance with AI-powered alerts are empowering managers to make more informed decisions and to better target their resources.
In short, video is helping hotels maintain the best guest experience and keeping those all-important reviews positive