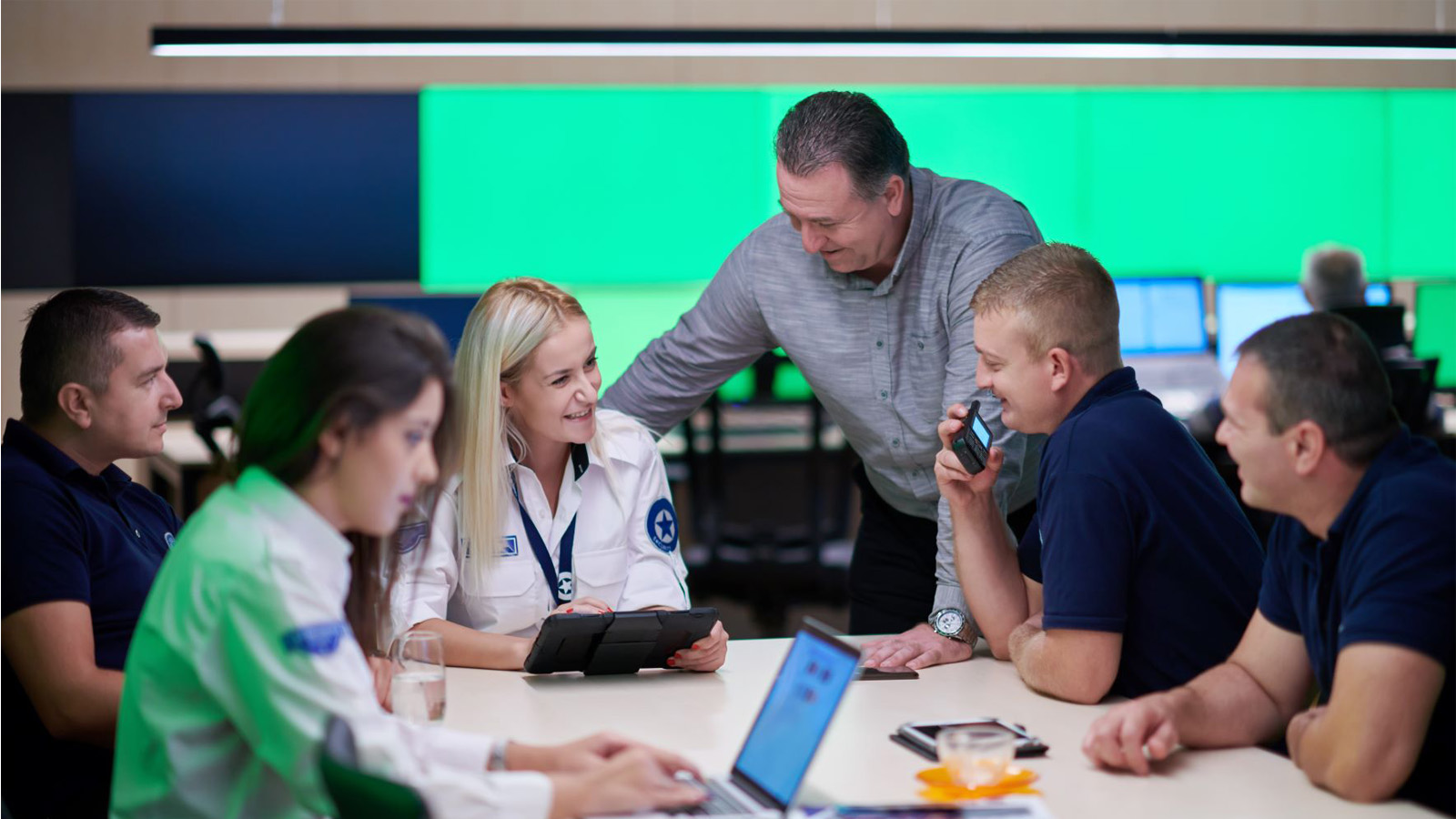 Jamie Barnfield, Senior Sales Director, IDIS Europe
AI video is not just getting smarter and more accurate, the list of applications and benefits is also growing. And, as economic pressures bite, those benefits are needed now more than ever.
At the heart of the video analytics proposition is the promise that deep learning algorithms can be more reliable than human brains when it comes to certain core functions. And reliability is improving.
Top of the list is their ability to accurately monitor video feeds for events of interest, hour after hour, without tiring. The best AI analytics also excel at searching through hours of recorded footage for particular people and objects – a benefit that we often see as a key driver behind CCTV upgrades.
As accuracy continues to increase (we've now reached an industry-best 98%) the advantages of well-established functions such as line-cross, object, loitering and motion detection are becoming ever more obvious.
Any security professional who enjoyed the recent final season of Netflix's Better Call Saul will have smiled knowingly at the delicious security failure in the shopping mall security control room. The duty controller, watching over his impressive (no doubt expensive) video wall, seemed to have site security totally nailed down – that is, until he was fooled by a conman with a donut. The man began visiting the control room at the same time every evening, with the gift of thanks for help given in an earlier episode. After a few days the controller was lulled into a new routine of swiveling his chair round, forgetting the video feeds for a couple of minutes, and working his way through his treat with a knife and fork – while on the screen behind him, the conman's accomplice got to work.
It was great fun to watch. In the past, screenwriters were usually guilty of exaggerating the capabilities of video technology, but this was definitely an underplay. If only the fictional mall's CCTV system had been equipped with the latest AI video analytics, the criminals' movements would have been detected and their heist would not have been possible. It would have ruined the storyline, but the security controller could have enjoyed as many donuts as he liked, while the AI kept watch for him and alerted him (and his manager, and other team members) as soon as an event was detected.
And this is the point of today's video analytics: they allow security officers to get on with more important things, while actually improving vigilance.
At a time when many employers are under pressure to recruit and retain good people, this is an important benefit. By enabling more camera feeds to be managed by fewer people, AI is transforming the efficiency of control room operations.
And security team managers are finding that freeing up staff - reducing the time they need to spend watching screens - results in improved performance and job satisfaction.
People who enjoy their work are less likely to quit. This matters, with UK's private security industry under pressure to recruit, train and license more than 62,000 new security officers in 2023 to keep up with the growing demand for their services, according to the BSIA (British Security Industry Association).
The trend towards streamlining operations is something we are seeing more widely, with the move away from older siloed systems – complex set-ups that have built up over years and that are difficult and cumbersome for security teams to use - to more user-friendly, unified control platforms. In notable sectors such as higher education, healthcare, and hospitality, this is enabling a re-imagining of security work, with better trained officers spending more time engaging with the communities they protect, and less time patrolling empty buildings or staring at screens.
AI deep learning video technology is a key part of this transformation, which is why we are extending deployment options and making our in-house-developed deep learning analytics easier to adopt and use, with new add-on AI box appliances, AI edge cameras, and new AI VMS functionality.
As the best video tech developers look to support security operations with ever more powerful tools and functionality, expect even more exciting advances to follow.