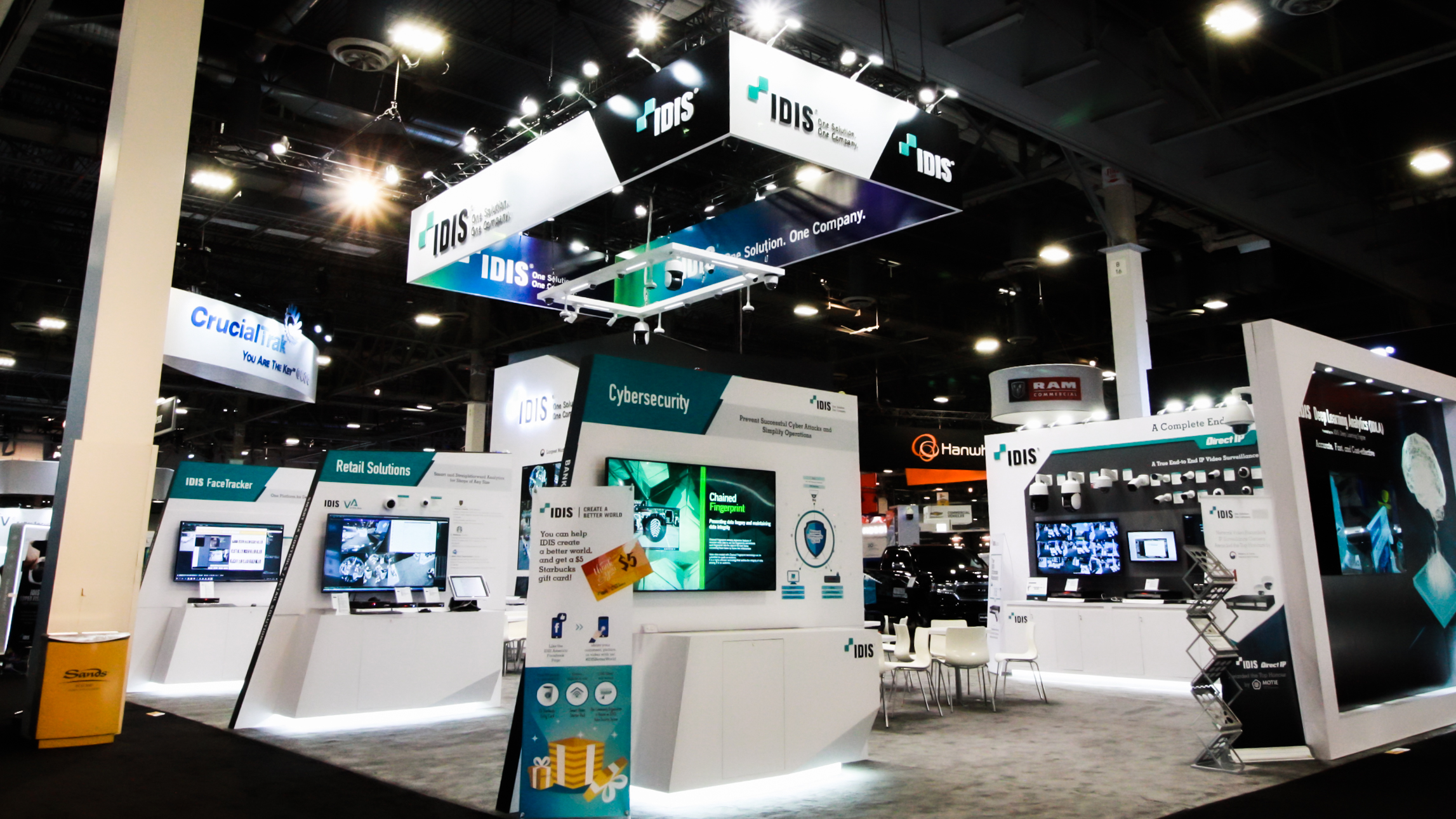 Jason Burrows, Sales Director, IDIS America
We at IDIS are super excited to be returning to the show floor once again post-pandemic. We look forward to meeting old friends and new, and bringing you all up to speed on our latest end-to-end solutions with deep learning innovations.
As the largest manufacturer of trusted South Korean-made video tech, the IDIS America team look forward to showcasing a comprehensive range of innovative AI offerings – all of which meet the needs and the budgets of businesses of all sizes. These AI innovations leverage the IDIS Deep Learning Engine, which was developed in-house at IDIS and is trained on vast amounts of datasets and delivers up to 98% accuracy.
So be sure to stop by our ISC West Both - #18059 – and see for yourself how our AI innovations dramatically enhance safety and security, better manage risks, and reduce losses. And there's more good news – our AI solutions are also boosting end users' profitability by delivering valuable business intelligence and the IDIS promise of a low total cost of ownership (TCO).
For sure there's set to be a lot of buzz this year around AI as many visitors now understand the benefits of deep learning, many of which extend beyond traditional security. Yet visitors should also be mindful that futureproof and flexible VMS with fairer licensing structures enable AI-powered video analytics to truly deliver their full potential and value. And, to serve a wide customer base, integrators will need AI cameras, hardware devices, as well as software options that can meet a broad array of security, safety, and business intelligence requirements.
For systems integrators to truly get end-user buy-in, they need to focus on tackling their pain points and challenges, and the good news is that deep learning technology has become exceptionally adaptable. It not only reduces false alarms but can be configured to successfully take on safety and operational challenges. This is presenting integrators with a plethora of possibilities to encourage customer upgrades, increase recurring maintenance revenue, and provide customized monitoring services.
Choosing the right VMS is one of the most important video investment end-users can make. It makes sense, because video management software (VMS) is the backbone of every modern-day video surveillance system. It drives functionality and choosing the right one is Priority One in terms of their overall system performance.
Many systems integrators often underestimate the importance of VMS. Instead, focusing on specifying top-of-the-range cameras, including high-performance, edge AI, and specialist models from the massive number of choices that are now available. Add to that, integrators often think it's in their customer's best interests to invest in ultra-HD video walls, and data-crunching NVRs or servers. But the reality is, without the ideal VMS that pulls everything together, none of those investments will deliver to their full potential. But by choosing the correct software, integrators can transform the value of their user's camera system and enable them to reap the added-value benefits of AI.
So, what exactly are the core benefits that good VMS can provide? For starters, reduced upgrade costs. A correctly chosen VMS can also significantly reduce implementation and maintenance costs. For instance, choosing VMS that forms part of a true end-to-end solution, where all the components needed are supplied by a single vendor, instant compatibility is assured. It should also be flexible enough to let users easily and affordably keep their existing legacy analog and IP cameras and peripherals enabling phased and affordable migration paths.
Reduced operating costs is another key point to consider. A modular VMS lets users minimize annual licensing fees or avoid paying them altogether in some cases, and allows them to specify exactly which tools and functions they need so they only pay for what they use.
At ISC West, the IDIS team will also demonstrate how easy our AI solutions are to use. Today many video feeds are monitored by both control room monitoring operators and non-specialist staff. Our solutions make video systems super easy to operate and navigate, even for occasional users. IDIS' AI-powered video tech solutions enable users to pinpoint new applications, extending it well beyond the bounds of security and extending to enhancing their business operations.
Having the best VMS makes it easy for end users and security system integrators alike to better leverage the benefits of AI video. The IDIS team looks forward to welcoming you at our Booth - # 18059 – at ISC West – to better acquaint you with IDIS' wide variety of technology innovations. Our latest AI solutions are designed to solve real-world challenges faced by our customers, in the most practical and effective way, while living up to the IDIS promise of true long-term value. We are looking forward to seeing you in Vegas!