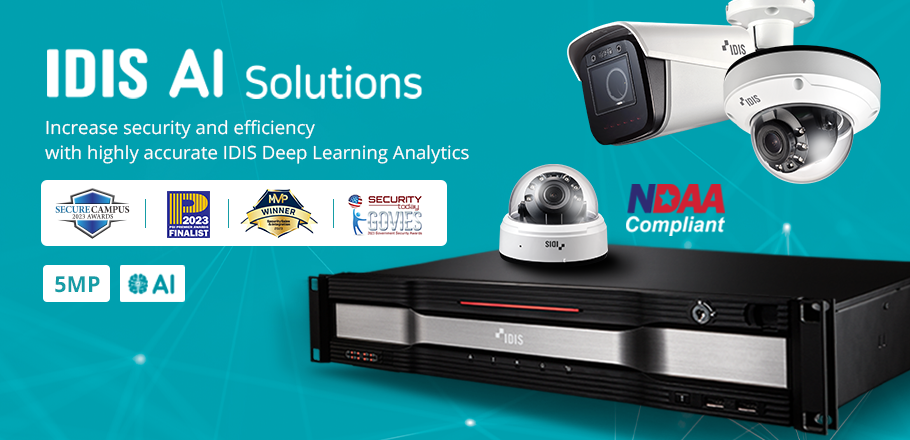 Deep learning that supercharges IDIS end-to-end surveillance earns more industry accolades
IDIS, the largest manufacturer of trusted South Korean-made video tech, is very proud to announce that it has been recognized with four Campus Security & Life Safety Secure Campus 2023 Awards. This year's awards recognize campus security solutions based on judging criteria that span: Features, Innovation, User Friendliness, Interoperability, Quality, Design, Market Opportunity and Impact in the Security Industry, Technical Advances, and Scalability.
IDIS 5MP Edge AI Cameras won a Platinum award for Artificial Intelligence and a Gold award for Cameras, NDAA Compliant. IDIS DV-3200 AI in the Box won Gold awards for Artificial Intelligence and Cybersecurity.
"IDIS is very proud to have been recognized with these prestigious Secure Campus Awards," says Andrew Myung, President, IDIS America. "All IDIS products are designed and manufactured in South Korea, bringing the compliance reassurance that U.S. government organizations and federal loan recipients such as schools need when it comes to upgrading their surveillance operations. IDIS is committed to supporting our systems integrators and end users, particularly in the Education sector, to come into compliance with NDAA requirements."