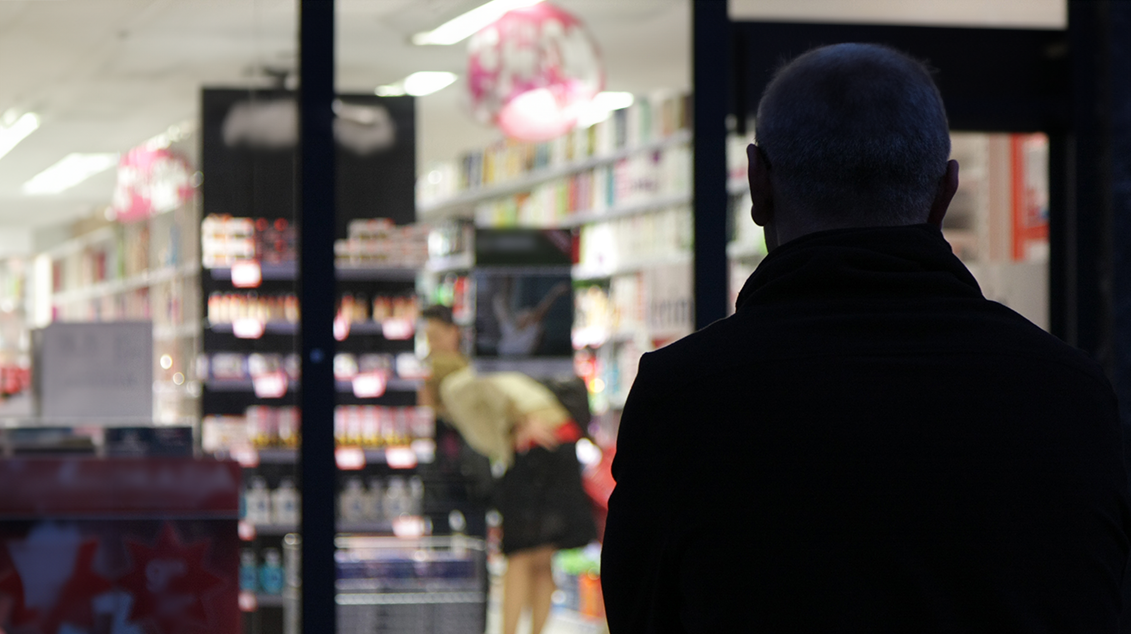 Jamie Barnfield, Senior Sales Director, IDIS Europe
It's a sign of the times that one of the UK's best-known supermarkets is trying to attract police patrols to its stores with the offer of free hot drinks.
Retailers are sounding the alarm bell: shops across the UK and many parts of Europe are reporting soaring levels of crime.
Retail crime trends
Of most concern is a rise in violence and aggression against staff. Not only does that have a corrosive and in some cases life changing impact on individuals, for retailers it adds to the already costly problem of recruiting and retaining good shop workers.
The British Retail Consortium's latest survey of thefts (2022) suggested that nearly 850 serious incidents were taking place every day, with staff facing physical assault, verbal abuse and, on some occasions, being threatened with weapons. The figures were up by 26%.
Separate data, analysed by the BBC, shows that the cost-of-living crisis is pushing shoplifting and organised retail crime (ORC) above pre-pandemic levels, and in many cases that goes hand in glove with aggression.
A new trend has also been identified: shoplifters being part of organised retail crime rings that engage in other illegal activities, such as drug trafficking or human trafficking, targeting what are being termed CRAVED items. CRAVED is an acronym that refers to products that are:  concealable; removable; available; valuable; enjoyable; and disposable including items that can be easily sold on the black market or online. Organised crime rings put pressure on members to target specific merchandise, making it more likely for thieves to use violence and aggression.
Making these new crime trends more challenging still, police resources are under pressure.
The free hot drinks initiative by one UK supermarket reflects that fact that police responses in many areas are not as fast or reliable as they once were. One recent estimate by another grocery chain, the Co-op, claimed that almost three-quarters of serious retail crime does not get a police response.
And that matters: just having a police car parked outside makes people think twice about stealing or becoming aggressive. It's little wonder that senior executives across the sector are calling on the UK government to take tougher action against repeat and violent offenders.
Robust video evidence
Retailers in many countries are spending more on security guarding, and on training staff to stop and detain shoplifters. We also see many stores turning to the latest generation video solutions to reduce vulnerability, to save on costs, and to provide better protection and reassurance for workers – and just like patrol vehicles in the car park, a clearly visible up-to-date video system can also have deterrent value.
Every outlet is different of course, and in planning their security measures national chains have to take into account the specifics of the location and customer demographics. But today's solutions give them the flexibility to make that achievable, and affordable.
A better choice of HD and ultra-HD cameras now more reliably delivers crisp and clear images that are the foundation for effective retail video solutions – images that support real-time monitoring, investigations and evidence gathering, and increasingly the use of AI-powered analytics.
Low profile HD and ultra-HD internal cameras – with wide angle lenses, tamper proofing, true WDR and high-performance IR for dealing with the challenging light conditions such as in-store aesthetic dappled lighting and sunlight from entrances and shop fronts – will give the image quality operators need. And there's a good choice of models to make wide-area coverage of entire shop floors, including aisles, more affordable, since they can replace multiple fixed lens models.
Two-way audio on cameras is also becoming a crucial tool for tackling verbal aggression - alerting security teams, allowing officers to intervene sooner, and providing an audio record of verbal abuse to allow more effective investigations, and potentially legal action. Surveillance vendors that offer additional add-on devices, such as duress wearables or panic buttons and sirens, are giving retailers more cost-effective options than lone worker solutions that lock in customers with charges per user on multi-year contracts.
Latency, stuttering images, and poor PTZ or dewarping controls mean operators will struggle to track suspects in real-time, making it harder to alert security officers to intervene. End-to-end solutions that ensure seamless connectivity of devices are solving this. Robust storage, using high-quality NVRs that protect the integrity of footage with appropriate levels of redundancy, and cameras with failover, will ensure that video evidence is always available.
System design, ease of use, and the customer experience
And increased surveillance shouldn't spoil the customer experience. While stores experiencing high levels of theft and aggression may want to use spot monitors and highly visible signage as a deterrent, others can opt for low profile cameras such as flush, ceiling-mounted fisheyes, micro domes, and cameras that blend with lighting and merchandise displays.
For larger retailers with control rooms, operators will benefit from VMS that gives them the ability to track suspects using floorplans and maps; configure notifications and alerts including issuing automated warnings over PA systems; and relay events such as video pop-ups, making it easier to respond and support staff on the ground.
For branch networks that want centralised and distributed management and control, federation services give security officers eyes and ears across an entire store, via radios and earpieces, while giving on-site staff the tools they need to manage operations via client software. And federated architectures don't have to be expensive with the right VMS.
It's a real advantage if individual store managers and authorised staff – not just centralised loss prevention teams - can export footage themselves, to support police investigations. And that relies on intuitive VMS controls that are easy for non-specialist users. User-friendly solutions like these, that allow responsibilities to be shared and delegated, are much more useful for retailers.
Affordable AI-powered analytics for small to medium stores
Finally, AI-powered video analytics can be a game-changer when it comes to store security, and adoption doesn't have to involve expensive software or complex integration services. Today, small to medium stores have the option of using cost-effective edge AI cameras and box devices. By analysing video footage in real-time, deep learning algorithms can detect and flag concerning behaviour such as loitering, intrusion or line crossing, that can be a precursor to violence and aggression. This proactive approach allows security staff or trained colleagues to intervene earlier and prevent situations from escalating.
In July, the Co-op, warned that some communities could become 'no-go' areas for retailers due to soaring crime levels. Co-op Food managing director Matt Hood said rising crime was driven by repeat and prolific offenders and organised criminal gangs. As a result, the viability of stores is being put at risk.
For retailers facing this problem, better and more powerful video surveillance solutions may only be part of the answer. But they are a crucial part.