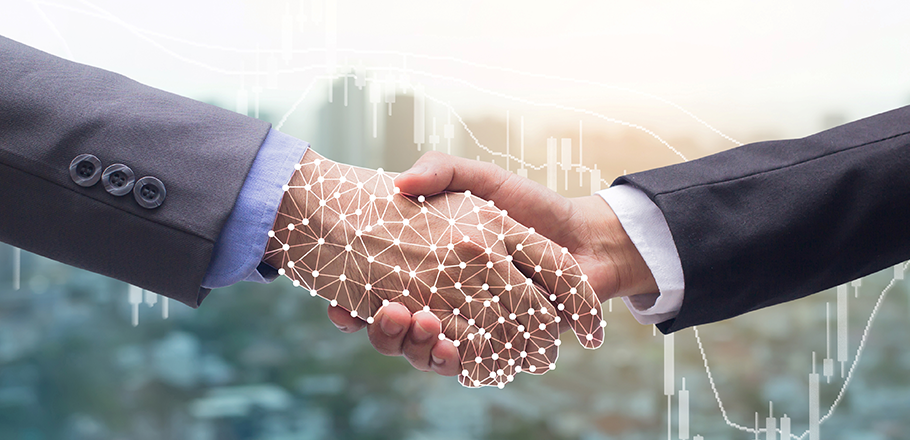 Koray

Özyıldırım

, IDIS Türkiye, Country Manager
Systems integrators are winning significant contracts with bids leveraging the benefits of easy and affordable AI video analytics.
In recent months we've seen this in sectors as varied as retail, leisure, hospitality, and logistics –projects where the analytics were not just an add-on or an afterthought but were front and center in winning the deal.
In these cases, camera systems have moved away from their traditional positioning, where they were just seen as a reluctant if necessary purchase for supporting loss prevention strategies – a model whose payback (ROI) was always hard to measure.
Instead, these new solutions are being designed as positive investments for profit growth; and their value is being shown not just in the way they can reduce costs, but how effectively they can support revenue generation.
This is a clear trend, and with more customers set to move in this direction systems integrators should make sure they understand how AI video is now being used and how it can become a useful and convincing selling point that can help them to win contracts.
Insights
The latest IFSEC Insider Video Surveillance Report is a good starting point, with some interesting insights on this topic.
Listed among the top challenges for integrators and consultants when selling AI applications, the third most significant difficulty was 'lack of understanding of the benefits' (a third of respondents highlighted this as a problem).
That suggests there is an opportunity in AI video for integrators who do understand the benefits and who know how to explain them clearly to potential customers.
The survey includes other interesting response. One of the top concerns was 'price', and the second was 'concerns over data privacy'. These days price should absolutely not be an obstacle to anyone who decides they need video analytics. Easy adoption routes are now available that have brought the old barriers of cost and upgrade disruption tumbling down. For example, edge AI cameras and convenient plug-in AI boxes now allow very attractive AI tools to be added to existing systems in a targeted way, for an instant AI upgrade that comes without upfront or ongoing licensing fees. Furthermore, surveillance analytics are a force multiplier for operational efficiency.
Neither should 'concerns about data privacy' be an impediment to the adoption of AI video. This point, maybe, confirms a lack of understanding about what AI video can do, and how it is increasingly being used in commercial settings.
It's true that AI-based facial recognition is a sensitive and potentially contentious technology. Yet it can offer valuable efficiencies, for access control, speed up investigations and support preventative approaches, particularly in law enforcement - providing that its use is kept under scrutiny.
But in the recent contract wins we are seeing; facial recognition is not even being used other than when deep algorithms are used to detect a human presence rather than a harmless animal for example. The capabilities that these customers are most excited about are tools such as people counting, which do not require any biometric data to be captured or processed – so the data privacy regulations that apply with these systems are no more than those we are already used to. This too brings us back to the worries over price. In retail, intelligent video analytics are also being used to deliver accurate actional business intelligence allowing the under-pressure bricks and mortar sector gain actional insights to boost profitability.
So here are three straightforward examples of how AI video is now being used, and the benefits being gained:
1. Matching staffing and resource levels to demand
Automated queue monitoring and people counting is being increasingly used by business that want to cope more efficiently with variable volumes of service users – in other words, managing queues and customer demand better. Most obviously this includes retail, hospitality, and event management, but also settings as diverse as health services and transportation. There are two main applications: real-time alerts can be triggered that allow staff to be redeployed immediately to manage increased customer volumes at the moment when they are needed; and reporting tools allow activity patterns to be measured and analyzed retrospectively, over time, to support more informed decision making over resourcing. The benefits of matching resource to demand are twofold: money is not wasted on over-staffing, and service users are kept happier.
2. Levelling up performance across remote branch operations
In retail applications, people counting and occupancy monitoring data from video analytics is being integrated with wider ERP systems. For chains with multiple branches to manage, this is transforming the ability to understand the sales performance of each store, measured against peaks and troughs of customer flow. The ability to analyze sales turnover and visitor numbers by day, month, and week makes it easier to evaluate store performance, marketing campaigns, product management and staff efficiency. In any business with multiple, remote branches, there will inevitably be some that underperform and some that excel – analytics can help to reveal these variations more accurately, to support targeted management intervention which will level up performance.
3. Reducing the cost of security
In applications where security is business critical, including where there are compliance requirements, analytics such as line cross are being deployed to support real-time monitoring operations. One recent project that we have completed involves multiple remote communications facilities monitored from a 24/7 security control room – the operators are supported by automated detection of potential intrusion events, allowing more certain responses. The benefits include reducing the risk of human error while enabling fewer operators to watch over more locations.
This once again points to the need for security managers and their systems integrator partners to focus on value to be gained from reducing control room staff, redeploying officers to frontline duties that offer wider stakeholder benefits and, most importantly,  ensure faster responses to threats. This can help to reduce losses, protect bottom lines, and prevent reputational damage.  
These examples, all from projects completed this year or currently underway, demonstrate the new value that AI is adding to video security solutions. They could be a starting point for many more customers, and provide inspiration for new applications.