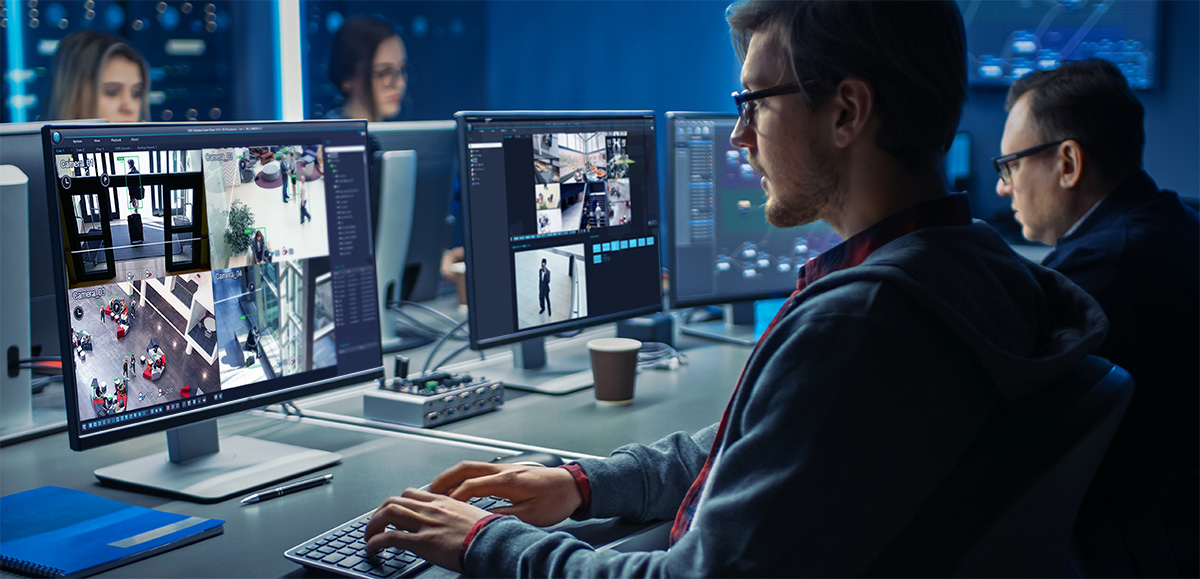 Martin Kwitschau, Chief Executive Officer, Hospitality Resources
The pandemic presented economic hardships for many sectors, and the hospitality sector ranked high on the list. Hotels were hard hit, as travel came to an abrupt halt, and hotels rooms were left largely unoccupied. Thankfully, there's been a resurgence in travel and, according to a recent Statista report, an annual growth rate (CAGR 2022-2026) of 10.8% is forecasted for hotels, which translates into a projected market volume of close to $118 billion by 2026.
Lessons learned from the pandemic have caused many people to demand improved security as well as health and safety conditions where they lodge. This is incentivizing hotels to expand their amenities and invest in security solutions and related services to keep them competitive as they bounce back post-pandemic. For example, well-designed and strategically implemented video systems are proving a very effective management tool for hotels. They give hotel operators and their on-site management teams the video intelligence they need to deliver better service. Due to the extended visibility and control over all aspects of their operations that enhanced video surveillance provides, overall security, loss prevention and risk management inherently become more efficient.
Camera performance today is enhanced by analytical functions, including active tampering alarms, motion detection, auto-tracking, and trip zones. And Artificial Intelligence (AI)powered analytics have become much more accurate, useful, and affordable due to developments in deep-learning algorithms. AI video analytics have proven their value in multiple settings, enabling faster detection verification and response. In hotel settings, they're enabling security staffs and general operations teams to respond to incidents more quickly and efficiently, and in keeping with standard operating procedures, from evacuations to lockdowns.
An area where deep learning analytics is proving especially beneficial for hotels is their remote monitoring and virtual guarding capabilities. Hospitality Resources is working together with IDIS to deliver AI-supported remote surveillance services, including business operations monitoring. IDIS Deep Learning Analytics (IDLA) expands the capabilities of video surveillance by leveraging AI and deep learning algorithms to perform what were previously labor-intensive and costly onsite guarding and monitoring tasks – and at an unmatched accuracy rate. These end-to-end video solutions are delivering enterprise-level monitoring to customers more affordably. IDLA's automated detection tools, including line-cross, loitering and object detection, take pressure off hotel security teams while also providing users of all sizes access to 24/7 surveillance.
This type of virtual guarding saves hotels the expense of hiring security guards onsite. Because they're human beings, guards can become distracted, miss something outside of their range of view, and only be in one place at one time. AI-powered deep learning analytics, on the other hand, can spot all kinds of suspicious behavior, be it loitering of people or cars, an unusual object or questionable package, even if luggage is blocking a fire exit. Virtual lines can be set up to alert if one of these lines is crossed and can be customized to meet the specific needs of the individual hotel based on the location, risks, operational requirements, and more.
These AI-powered deep learning analytics can be leveraged no matter how many cameras are in use – be it eight or eighty. That's a lot of intelligent eyes keeping watch over a hotel's overall operation, from parking lots to stairwells, hallways, pool areas, restaurants, lobbies, etc. It is when an alert is triggered that the human element comes into play in the form of a swift and educated response. Hotels that are employing these deep learning analytics for remote guarding and monitoring by outsourcing alert detection and response to our surveillance acquisition response center are finding they can do a more efficient job than a physical guard onsite.
These systems are not just limited to big box hotels. Advanced, remote video monitoring is becoming much more attractive to mid-sized and smaller hotels, thanks to these developments in AI analytics that are transforming the quality of service they can provide to remain competitive. These video solutions are helping hotels reduce risks, streamline operations, and create the best guest experience possible, affordably and seamlessly.
Hospitality Resources, with IDIS, craft the solutions that best match each unique location. From cameras to hard drives and NVRs to storage, we provide the best quality, warranty, and value. We are the one stop shop; design, sale, installation, training, and remote monitoring that provides the full product experience. We have defined the new benchmark in hotel security, covering all of the bases, with a track record we can stand behind.